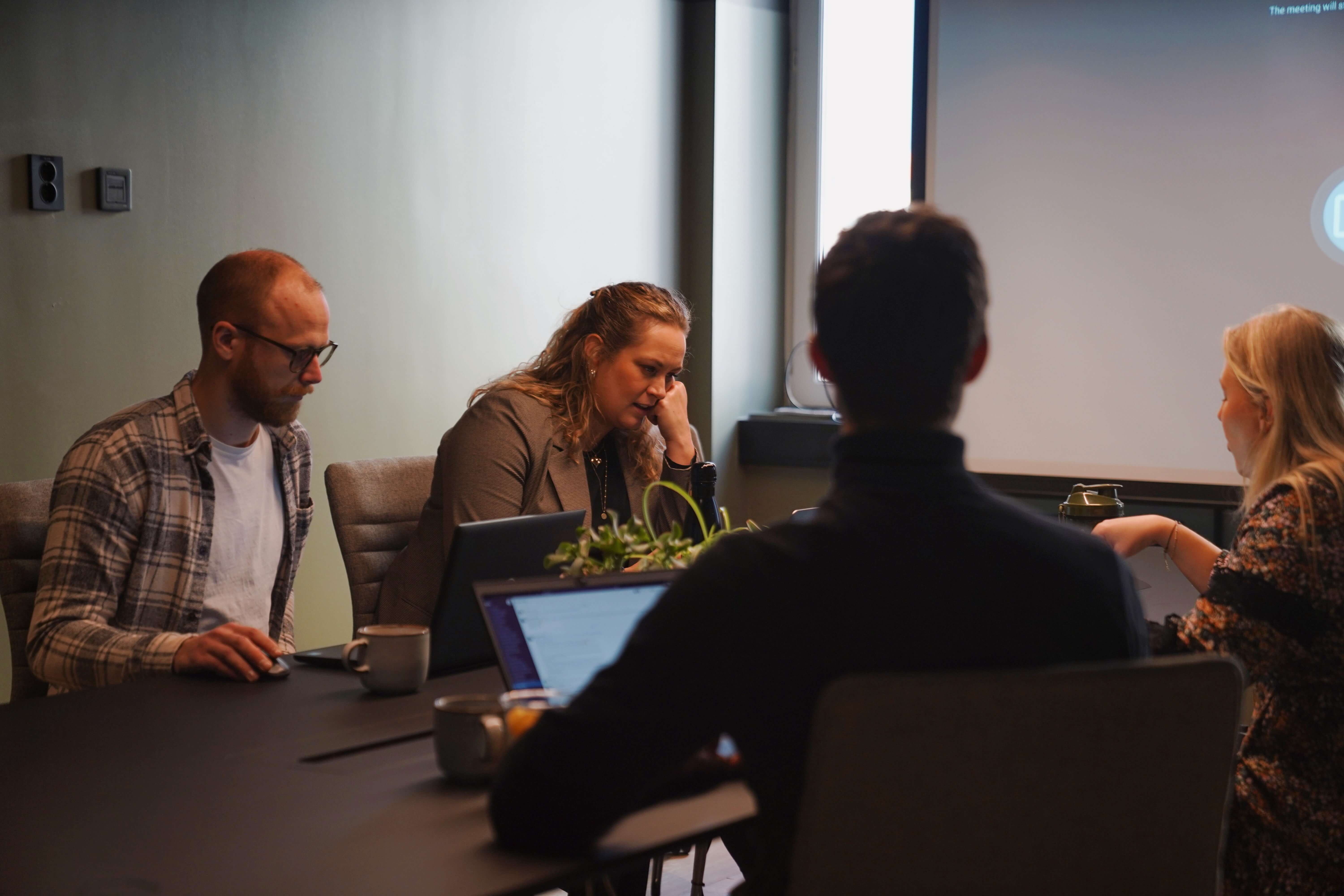 How to build a sourcing strategy: A step-by-step guide
If you're doing any sort of recruitment, you already know all of the hard work that goes into sourcing top candidates. This article outlines a 8-step process on how you can build an in-depth, yet easy-to-follow strategy that will make sourcing top talent as efficient as ever.
Since the pandemic, the global recruitment marketplace has experienced cultural shifts and economic upheaval that have fundamentally changed the way that employees want to work. As a result, the success of your company hinges on your ability to navigate the new demands of the job market and source top candidates. And if you are currently working as a recruiter, you are probably already aware of the hard work and effort that goes into sourcing top talent.
As a result of this increasingly challenging global market, it is important to optimize all of your business processes to ensure that you stay competitive and profitable year after year. Optimize your hiring process has a huge impact on your competitive performance, working environment, and operational efficiency, which means that having strong recruitment processes is essential.
At Amby, we believe that the first, and one of the most fundamental steps, in fostering an optimal recruiting process is creating an in-depth and easy-to-follow sourcing strategy. No matter how tempting it may be to open up LinkedIn Recruiter and start sending InMails, careful planning is critical when you're looking to bring top talent into your pipeline.
Creating a sourcing strategy does take quite a bit of time, research, and planning, which can make it seem like a monumental task. Luckily for you, we have created a step-by-step guide on creating a sourcing strategy that will help you overcome the challenges that come with finding the perfect fit for your team.
We understand that it might seem daunting to set up a detailed sourcing strategy if your company hasn't done it before, and the reality is that it means investing resources, time, and talent that could be going elsewhere. But if you can commit to setting up a specialized recruitment team - or outsourcing one from Amby - that is kitted out with the necessary recruitment tools, a good sourcing strategy is not that difficult to achieve.
1. Curate your recruitment team
You may already have a dedicated recruitment team, or you may not. Either way, an effective talent acquisition strategy starts with choosing the right people for the job. This means you need to take the time to choose recruiters that have the skills and experience needed to find and secure the talent you're looking for in a particular role. This could mean that they've already had experience filling similar roles in a similar market, or they have the expertise needed to understand what skills and experience potential candidates need to be top contenders. Another key factor to look at when building out your recruitment team is finding people who work well together. It's all well and good to have top recruiters working to fill out your team but if they can't communicate and work together, it's unlikely that you'll be getting the greatest ROI. Not to toot our own horn, but this is something that we take very seriously. When we enter into a partnership with any of our clients, we make sure to curate a recruitment team that has both the right expertise and the ability to function as a well-organized team. This means ensuring that people are in the right time zones, have complementary skills, and can communicate well with one another.
2. Do a thorough needs analysis
One of the most essential steps to any sourcing strategy is to sit down as a business and clarify why you are beginning the recruitment process in the first place. Diving deep into where there are gaps in your workforce, and reflecting on how your current recruitment processes are set up to fill these gaps, will give you a deeper look into the information you need to kick off your recruiting strategy with a clear direction in mind.
One benefit of doing a needs analysis comes from benchmarking your current recruitment processes. By looking into how well your recruitment processes have worked in the past, and how satisfied your hiring managers are with the current setup, you can more accurately make adjustments to make your recruitment process run even smoother in the future.
And when you have a clear understanding of the gaps that exist in your company, you will be able to easily decide which roles you need to hire for and what responsibilities these new hires will take on. This makes the next step - a thorough job analysis - a piece of cake. We recommend that you start every role by creating a job analysis. A job analysis dives deep into areas such as job responsibilities, candidate location, company culture and pitch, candidate qualifications and experience, and what role each internal stakeholder will play in a particular recruitment process. When setting up the job analysis, we also talk about how we would like to contact potential candidates (e.g., channels, messaging style, pitch) as well as estimate how many high-quality candidates we will need to get in touch with to create a top-notch pipeline.
3. Do your research
Once you have a clear understanding of who you're hiring and why you're hiring them, you need to do some research on the best way to do it, and what market advantages and obstacles you will face during the process. The kind of research that would be most helpful when starting your recruitment process includes market research, salary benchmarking, and outlining your ideal candidate profiles. By doing this kind of research, you will ensure that your recruitment team goes into the recruitment process well-prepared, with accurate information and expectations regarding the best approach to filling each role.
Check your historical data to see on average, how many applicants you get per role, how many you need to actively source, and where candidates typically fall out of your processes. This will help give you a ballpark range of how many candidates you will need to source for the role at hand and how many you can expect to apply. Also, take a look at how effective employee referral programs have been in the past and if that's something you should reactive or improve to help fill the roles at hand.
Market research includes looking into what other kinds of companies are also currently looking to fill similar positions in the same location, and figuring out what the demand is like for the kinds of candidates you want to find. When browsing LinkedIn Jobs, you can easily see how many applicants there are for each role.
Salary benchmarking is exactly what it sounds like. By doing research into what salary ranges are typical for the positions you're filling in the location you're hiring in, you can get a better idea of how to be a competitive employer and make sure candidates will be attracted by your offer. If you notice that your salaries are above the industry standard, think about how you can play on this to stand apart from competitors. In the same breath, if you're noticing that you are unable to offer a competitive salary you can look into what additional benefits you can offer the candidates to improve your employer branding.
Persona research will be really helpful during the candidate sourcing process. This is because creating a detailed description of what the perfect candidate looks like will give your recruitment team a solid idea of the kinds of people they are looking for. This kind of research requires less google searching and more diving into what it is your company needs from the person who will be filling the position. A typical candidate persona will often include things like education, years of experience, skill set, candidate motivation, and personal attributes.
4. Get your resources ready
The end-to-end recruitment process requires quite a few tools, systems, and documents to be in place beforehand for things to run smoothly. A reliable ATS, LinkedIn Recruiter, and relevant job boards are all helpful recuiting tools that will make your process run more smoothly. It is also helpful to pre-prepare the documents you'll need like job ads, InMails, screening templates, and case assignments beforehand to ensure that once you press play, the process runs smoothly.
For a deeper understanding of what resources Amby thinks all recruiters should have available to them before they begin sourcing for any role, check out our Recruitment Infrastructure blog.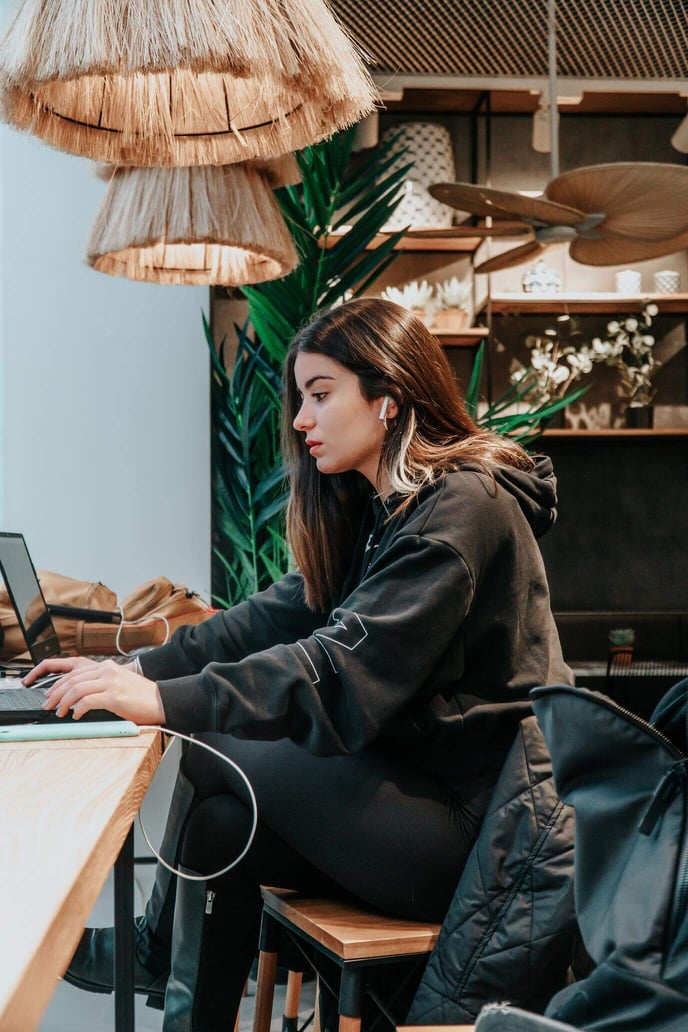 5. Set your targets
As with any task your company seeks to accomplish, your recruitment team needs to have a clear understanding of their targets and KPIs for them to keep track of how they're doing during the process. One way to do this is to work backwards. For example, if you want to 8 candidates in a second interview, look at previous conversation rates between screening and the first interview, and the first interview and second interview. For simplicity, let's say that the conversion rate is 50% between each stage. This means that you need to book 32 screenings and 16 first interviews to bring 8 candidates through to the second interview round.
If you're uncertain how this translates into search targets (i.e., how many people do we need to reach out to on a daily or weekly basis), dig into your historical data to see how many candidates are on average to book a screening call. Translate this total number into daily or weekly goals depending on how your recruitment team likes to operate!
6. Plan your search
Planning the search is at the core of planning your sourcing strategy. This step is where you will strategically decide, step-by-step, how you will carry out your candidate search. Before reaching out to your first candidate, there are a few different factors to think about to set yourself up for success. For example, are you looking to conduct your search focused on quality or quantity (i.e., pool of candidates small or large)? This will often depend on the kind of role you are looking to fill. Other factors that can impact your search strategy include how quickly you need to fill the role, how many people you have in your team, if your current employees are open to a remote team member, if you have language requirements, and what recruiting tools you have available to you.
So what does a typical search look like at Amby? After the job analysis, we usually start by creating a project for each role on LinkedIn Recruiter. This allows us to keep all candidates centralized and organized by project. We also set up a project in our ATS, write out initial InMails we would like to A/B test, create an enticing job ad, and distribute it on previously agreed-upon channels.
Once we've laid these foundations, it's time to get down to the actual candidate sourcing methods. Depending on what kind of role you are sourcing for, your actual sourcing can start in several different places.
Your ATS. When using an ATS like Workable, the platform will show you relevant candidates from the existing candidate pool that have previously been added to your ATS, which can be a great starting point. So, if you typically recruit for similar types of roles (i.e., tech, marketing, product), a good place to start is normally your own ATS. For example, at Amby, we work predominantly with tech recruitment, so our own ATS has a plethora of frontend, backend, or full-stack software developers already there. This means that we have a large database of previously screened candidates from different locations, with a variety of different qualifications, levels of experience, and expertise waiting to be tapped into. By using our ATS as a starting point, we can save time because we can quickly and easily source qualified candidates for the role we are currently trying to fill.
Previous LinkedIn projects. Similar to the ATS, if you have previously tried to fill a similar position, we recommend combing through, and potentially re-engaging candidates who have already been added to those LinkedIn Recruiter projects. You might already consider some of these candidates a part of your professional network if you have been in contact with them in the past!
Custom search within the current LinkedIn project. If you don't have a previously curated database of candidates that fit the bill for the role you're currently sourcing for, you can begin with a custom search within your LinkedIn Recruiter project. At Amby, our recruiters all have their own unique method of making use of the search function on LinkedIn Recruiter. Some recruiters like to start their search by making it as narrow as possible to start by finding the most ideal candidates first. Others prefer to start with a broader search to get an idea of what the talent pool looks like in general. There is no right or wrong way to do it, but by looking at the factors like ideal time-to-hire and quality versus quantity sourcing, you will be able to understand what method would work best for each role specifically. We suggest checking an article on the LinkedIn Recruiter tips and tricks from our Amby recruiters.
Job boards. Job boards are a great place to find active candidates (i.e., those actively looking to change jobs), which means they often help you source candidates who are more likely to respond when you reach out. Because you can also find location and industry-specific job boards, they are really helpful when you need to find a large number of candidates and are crunched for time. Additionally, you can place your job ad on these job boards and passively bring in a good number of applicants. Examples of the job boards that we use regularly at Amby include LinkedIn, Indeed, and Finn.no. Just be sure that we boost on these, your job title and description are accurate and well thought through.
The WWW in general and X-ray searches. Depending on the kind of role you are looking to fill, a Google search either at the beginning or the end of your sourcing journey can also be really helpful. For example, one of our recruitment teams was recently tasked with finding a very high-profile robotics CTO for one of our clients, and rather than starting on LinkedIn or our ATS, the team decided to comb through lists of the top CTOs working in robotics in 2022. By doing this, you can start your search with a laser focus on the candidates who you know will have the expertise and qualifications you're looking for. Alternatively, if you find yourself in your 6th week of sourcing and it feels like you've gone through every relevant profile that exists on LinkedIn, you can broaden your search by searching the keywords on Google, or doing an X-ray search of platforms like Google, GitHub, and Twitter.
As you can see, there are a lot of things to consider when you sit down and decide on the best sourcing strategy for any recruitment project. What we want to emphasize here is that it is essential to have a tailored strategy laid out before your team starts their sourcing for them to conduct an effective and timely search.
7. Search and re-evaluate
Carry out your search according to your sourcing strategy for a week or two, making sure to keep track of what's working and what's not working. Then you can look to make adjustments to your search strategy as you go along to make sure you're working productively and finding the right candidates. Also, be sure to compare your actual results to your initial targets and ask yourself if your hypotheses were correct and if your targets were realistic. The candidate shortlisting process has several unknowns and each search is different, so don't be afraid to re-evaluate your goals based on how the process is actually going.
There are a few indicators to look out for that will tell you whether or not your sourcing strategy is working. The most obvious one is to investigate if your search is presenting you with candidates that are good matches for the role you're trying to fill. If you keep coming across candidates that don't have the experience or qualifications you're looking for, it may be time to switch up your search criteria and find ways to optimize your keywords so that you can find more suitable candidates.
Another factor to consider when evaluating your sourcing strategy is how well your outreach messages are performing. It's one thing to have a great candidate pipeline but if you aren't getting high response rates from the passive candidates you are contacting, that doesn't mean much. We have already written a blog on candidate outreach if you want in-depth advice on the best ways to ensure good response rates. But a simple, yet effective solution to this problem is to have a look at your InMails, do some A/B testing, and reconfigure your messaging based on your A/B testing results.
8. Keep a detailed overview of how it went
In the spirit of working smart and not hard, we suggest keeping a detailed record of each of your recruitment projects - research, planning, strengths, and weaknesses. By doing this you will be laying the groundwork for similar projects that your recruiters will be embarking on in the future. This will allow them to work more efficiently because they'll have all the information they need to start their project at the tips of their fingers. By keeping a detailed record of what worked and what didn't, you'll be enabling your recruiters to make better hiring decisions and work more productively in the future.
Author profile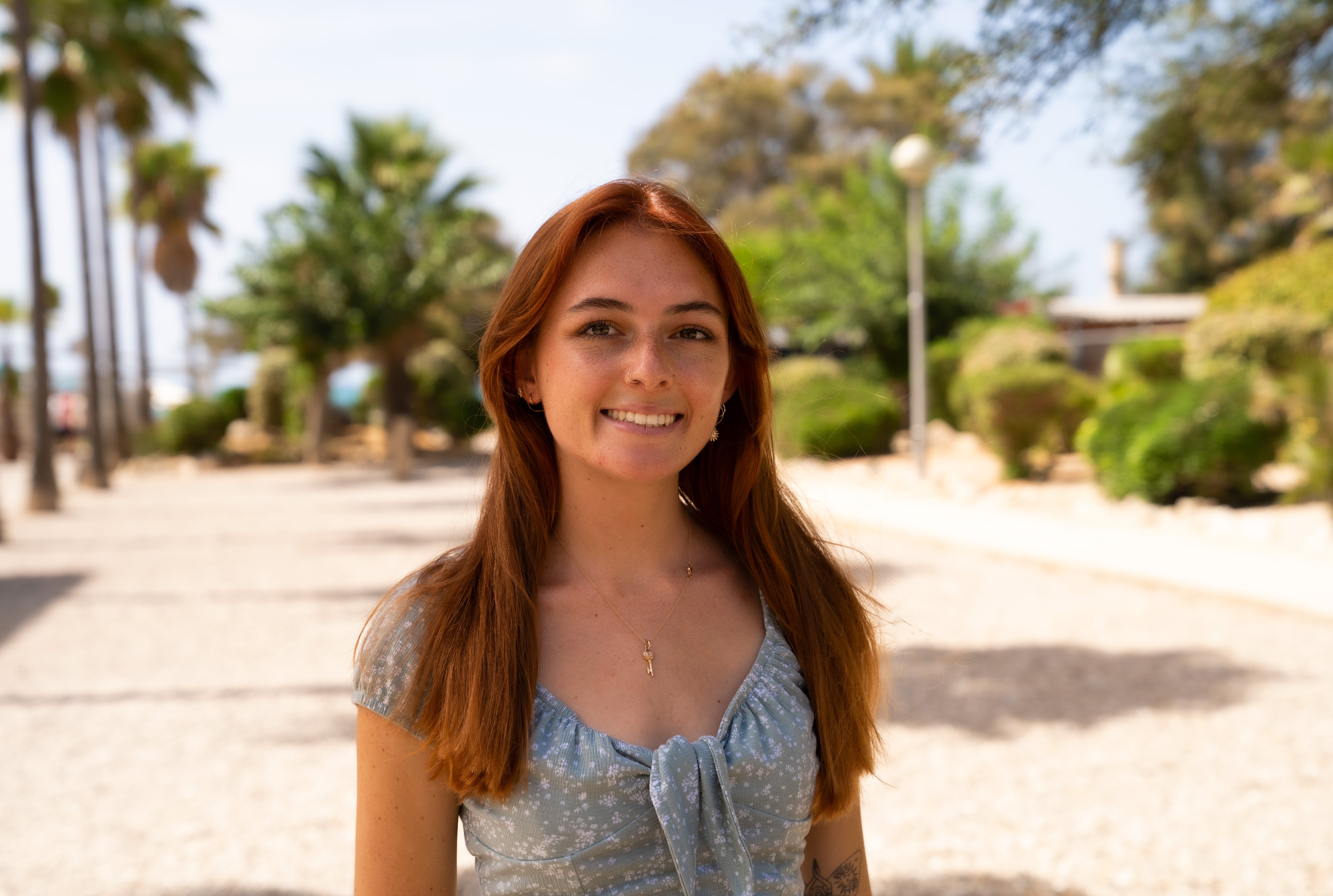 Studies BA Law, Psychology, and Philosophy. Talent Acquisition Consultant at Amby. Passionate about recruitment, diversity, equality, and inclusion.
LinkedIn