Transforming
Helping companies of all sizes, across all industries build high-performing teams.
The power
to scale faster
With over a decade of recruitment experience, we specialize in ramping up hiring with quality, pace, and flexibility. We're a team of full-stack recruiters, so whether you need us to manage dozens of recruitment projects from A-Z or build up your hiring playbook from scratch, we've got you covered.
We work side-by-side with our clients to find talent solutions that are aligned with your business targets and aspirations - making Amby the go-to talent partner for ambitious companies around the world.
---
Get strategic guidance
Every consultant at Amby is backed by decades of recruitment experience, and is ready to tackle even the most complex challenges head on.
---
Customize your offering
There's not a one-size-fits-all to talent, which is why we work together with you find a tailored solutions to tackle your unique challenges.
---
Increase capacity
Strategic guidance is only half of the equation, and we know that the real magic happens when we bring a strategy to life through execution.
---
Access insights
We have an ecosystem of internal tools, data systems, and learning and development programs to fuel our consultants every step of the way.
Placements

We have placed over 1,500 candidates across tech, product, commercial, and operational roles.

Clients

We have worked with hundreds of clients of all sizes, industries, markets, and funding stages.

Markets

We have filled positions across countries and cities around the globe.

Satisfaction

We always have the best interest of our clients at heart and the feedback to show for it.
As their distributed product, design, people, and commercial teams continue to grow across Europe, the Bakken & Bæck team needed help filling niche roles with intricate skillsets, as well as building lasting recruitment strategies that streamline the experience for hiring managers and candidates alike.
We equip
ambitious companies

with the people & strategy needed to

build winning teams

.
Amby helped Kahoot! fill crucial positions at their Oslo Headquarters in the Engineering, Product & Design teams, providing talents such as Frontend Developers, Backend Developers, Product Managers, UI & UX Designers, as well as a Head of Design.
Integrated
We fully adopt your culture, brand, processes, and systems so that we can minimize admin, take a wholistic approach to hiring, and ensure our goals are aligned through the entire partnership.
Tailored
No two teams or companies are alike, and their hiring solutions shouldn't be either. With over a decade of experience, you can expect customized, quality-driven solutions every step of the way.
Flexible
We are dedicated to meet your needs, whether it is driving the whole recruitment project from start to finish or support in its final and most critical phases. We are there where you need us, when you need us.
Why should you
choose Amby?
With Amby, you know what you get and get what you need. We provide you with a flexible talent solution that covers all your talent activities within one subscription, eliminating hidden costs and gaps in the talent journey. Our delivery model combines full process transparency as well as measurable, data-driven results customised to reach your unique business objectives.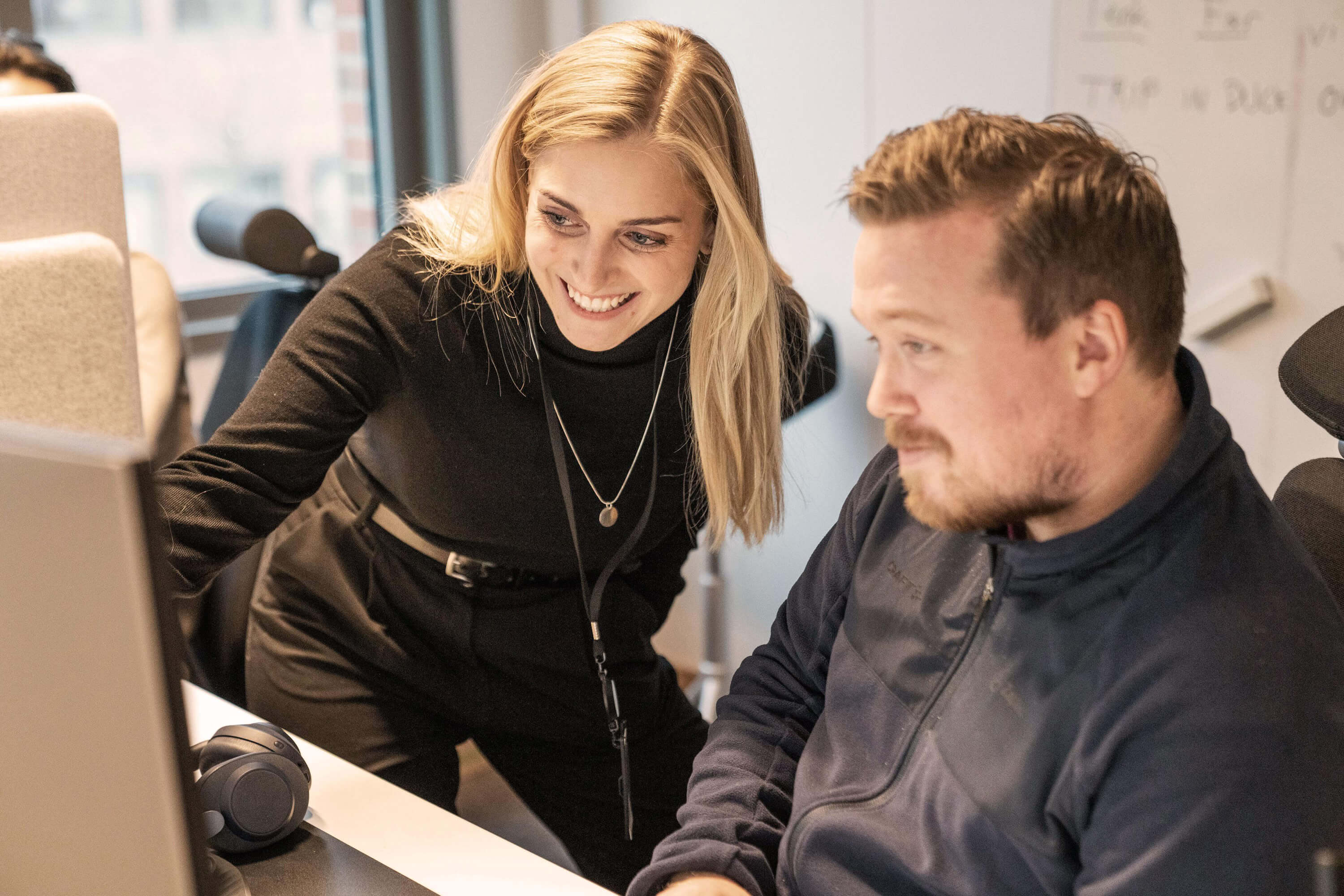 Exceeding targets and taking global leaps at Zaptec
Amby consultants have helped Zaptec establish recruitment processes, craft talent strategies, and expand hiring efforts across Europe. In 2022 alone, the Amby exceeded hiring targets by 57%, which resulted in resulted in a cost-savings of $182,000.
Read the full story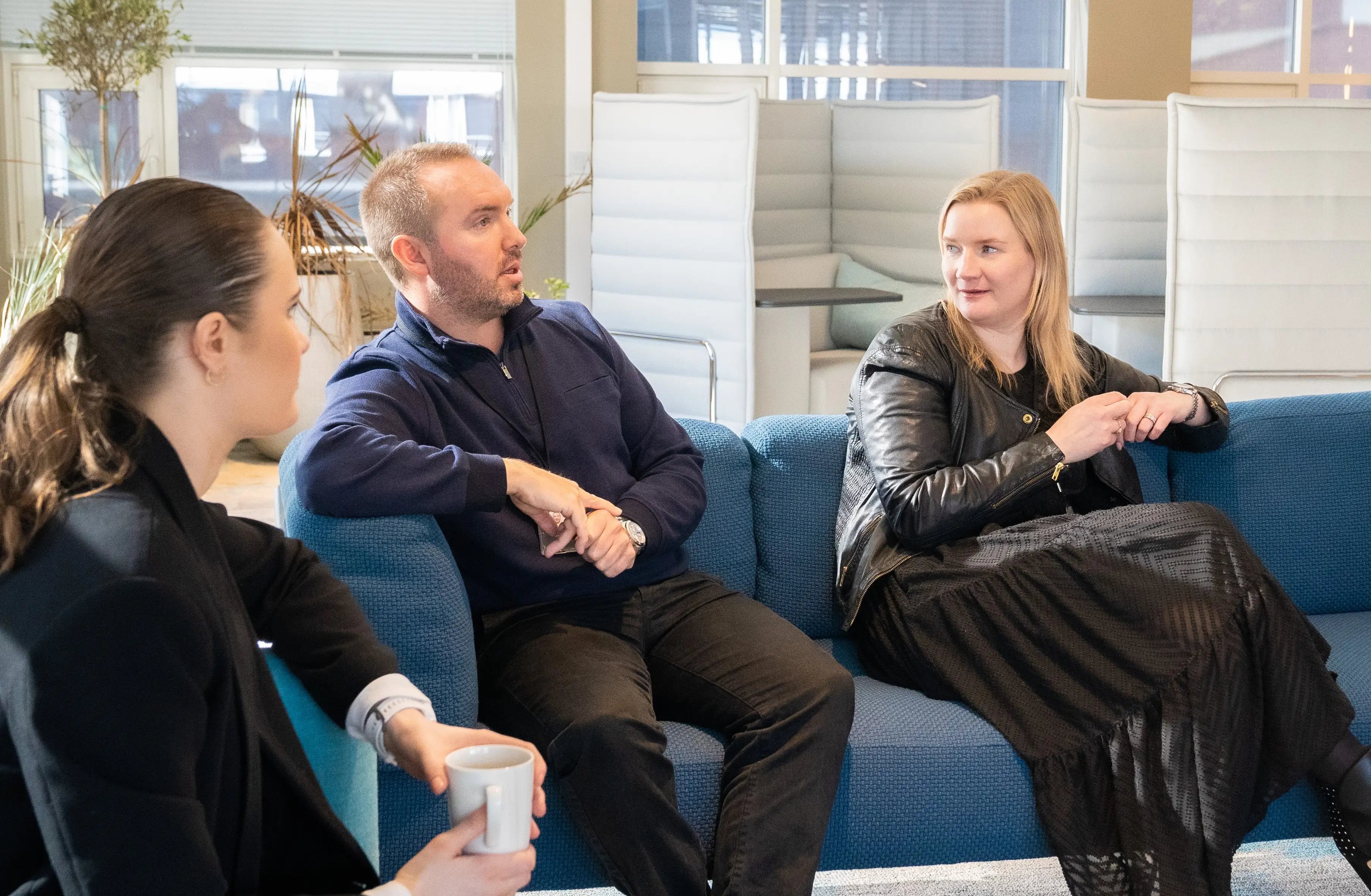 Landing Hard-to-Fill Roles at Fremtind
The Amby-Fremtind collaboration has resulted 25+ hires across technical and non-technical roles. Today, Amby consultants are a natural part of Fremtind's internal team, which creates a streamlined recruitment experience for both internal stakeholders and candidates.
Read the full story
Book a 30-minute call to learn more about how you can recruit top talent at scale.