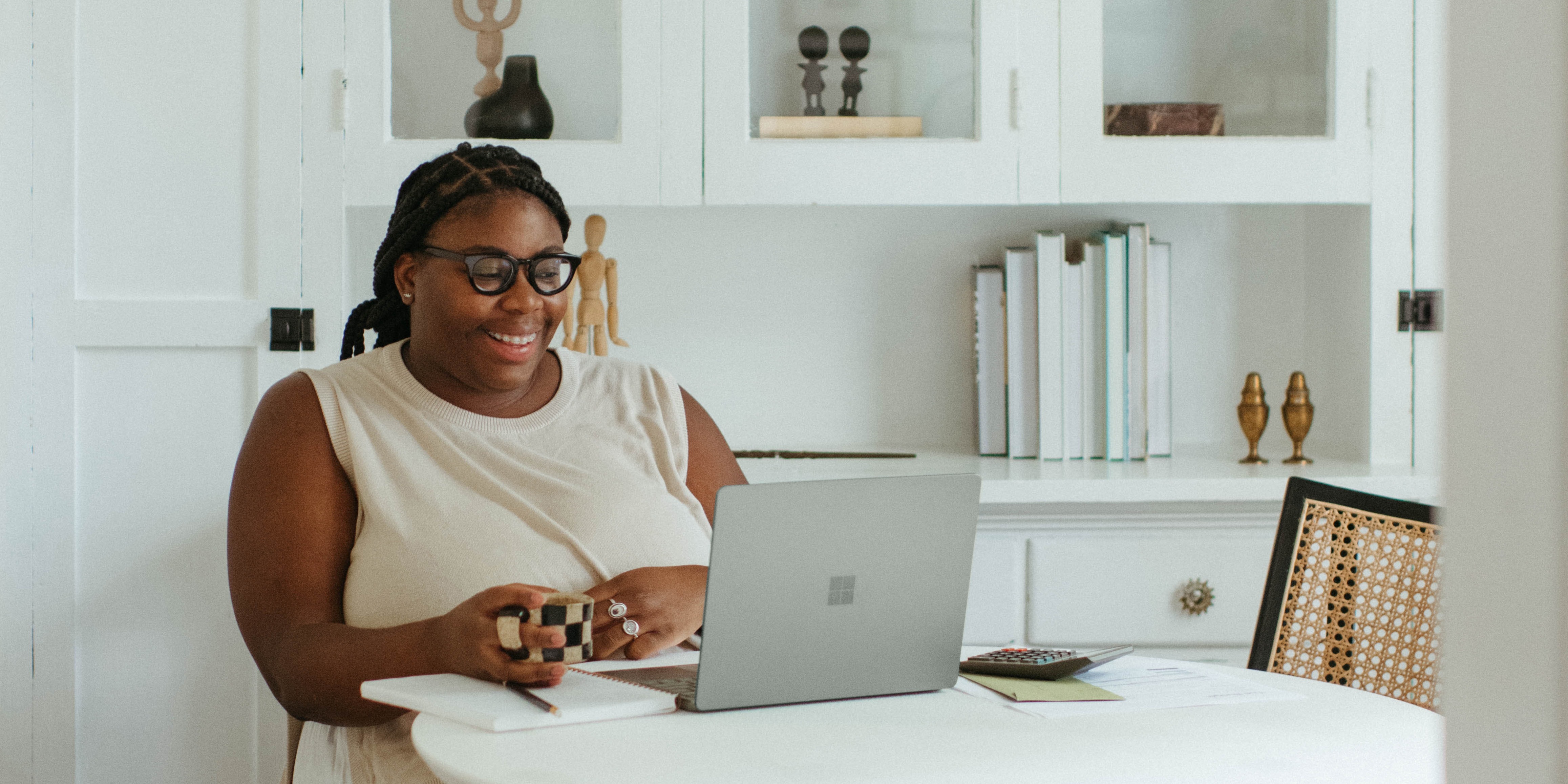 How to Build a Training Program for Hiring Managers
"The only thing worse than training your employees and having them leave is not training them and having them stay."
It is said that employees are an organization's greatest assets and that investing in training and development is the key to growth and success. Hiring managers are heavily involved in day-to-day decisions regarding which talent to hire, which ultimately affects the organization's short-term and long-term success. However, because hiring managers range from CPOs to Growth Marketers, they may lack experience in the recruitment field. Thus, it can be difficult for them to know how to approach interviews, review job descriptions and make unbiased decisions. It is therefore essential to implement a training program to fill the gaps in the hiring manager's professional knowledge, keep them up to speed and make them feel confident through every part of the process!
Training programs are set in place to help achieve different organizational goals. They can offer many benefits, such as ensuring that people feel equipped when stepping into interviews, maintaining a solid candidate experience, removing any bias and accurately representing your employer branding. This, therefore, helps improve the quality of recruitment processes when the hiring managers know more about the best practices and ensure more structured and rigid procedures.
Where do you start?
So how can we take action to identify the need for training? We spoke to one of our senior consultants at Amby, who recently helped build a training program for one of our clients. While a training program will differ from organization to organization, here is a blueprint to help you get started!
Decide on who it is for and how in-depth it needs to be. Once you have established why you need this program, you can move on to how advanced or in-depth it needs to be based on your team's current level. This analysis will also help you understand whom the program is targeting. Are we training new managers? Is it more experienced managers? Depending on this, the training might be more basic vs more in-depth/advanced. Therefore, this step is a great starting point, but it is essential to keep in mind that the training program will be used by many, so as a long-term goal, it is vital to cater to various levels and backgrounds.
Talk to managers about their perception of the need for training. You might have already decided that your organization needs a training program if you are reading this. The next step is to speak to the hiring managers directly impacted by the training (e.g. Engineering Managers, Engineering Directors) to find out what they feel they need more information/knowledge about concerning recruitment. Not only does this give you valuable insight, but involving hiring managers early on also helps ensure that you get buy-in from them. This buy-in will be essential launching and maintaining a high-value training program.
Connect it to your business strategy. Sit down and ask how an initiative like this can better connect your talent strategy with your overall business strategy. Define what value this would bring to the organization and how it would improve your current structure by looking at issues you are currently having in your recruitment process. Are candidates dropping out of the process? Are interviews awkward and not representative of your employer brand? Is our evaluation criteria unclear? Answering these questions will help bring clarity to where you can add value and how you can ensure your talent strategy helps you reach your business objectives.
Establish the format. Talk to the internal talent team (or even your learning and development team) to decide what format training should take place - live sessions, videos, combinations. Look into what tools are currently used for other types of training and what has been previously done. Are there perhaps existing tools and materials which can be used again? What can we do to improve what has been done before? If you don't have great systems in place or are looking to explore new ones, here are a few of our recommendations for live sessions, video recordings, and note-taking.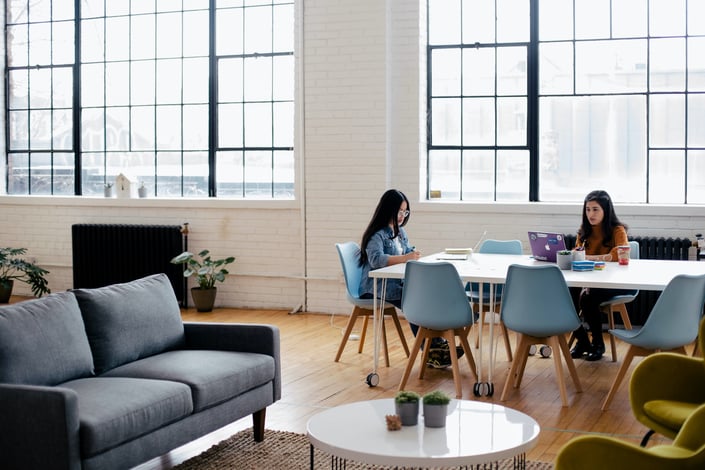 Tool Suggestions
We have a few suggested tools we like to use internally at Amby when it comes to creating training content, and we thought we would share them with you!
Creating videos? We recommend Loom. Through Loom, you can record your screen and camera with just one click. You can also share the recorded content with colleagues by providing them with the link!
Hosting live sessions? Consider Whereby. Whereby allows people to host simple, beautiful video calls and connect with anyone, anywhere, with just a link! No downloads and no hassle involved. It also allows you to integrate real-time videos into your business product, making us even bigger fans! We also really like the ability to react with emojis in real time. It's a simple feature but brings up engagement in meetings.
Want to share some notes on the training content? Notion is our go-to! Notion is our company-wide operating system since it's a simple way for us to avoid chaos and increase transparency. We use the tool to blend our workflows into an all-in-one workspace. Want a task list? A product roadmap? A design repository? An interactive training roadmap? Turn to Notion or similar productivity tools.


Getting your program ready for launch
After carrying out the above steps, it is time to bring the training program to life and make the minor details concrete! First, it should be decided if training will be carried out by someone in-house or if you need to bring an external agency to keep your team up to speed. Some important factors should also be considered, such as - Are the hiring managers engaged during training? What are the learning KPI goals? What is the plan concerning the schedule of training activities?
Looking back at the research conducted before the training program and the tools and platforms you have decided to use is essential. From this, you can perform a testing phase with a few users to work out the kinks and see how close the training program is to being "launch-ready." It will also allow space for you to optimize and make iterations to get the program as nearly perfect as possible - an excellent step for perfectionists. It is, however, essential that you have a product mindset during the testing phase, and that you treat your hiring managers as the users of your internal product (e.g. the training program). This means that your program is not something you create once and forget about, but rather something that we you constantly testing, creating feedback loops for improvement and having reviews/updating the cycles based on the received feedback!
Once the training program has been finalized and then officially launched, promoted and conducted, the hiring managers in the training program should be monitored to ensure that the program has been effective.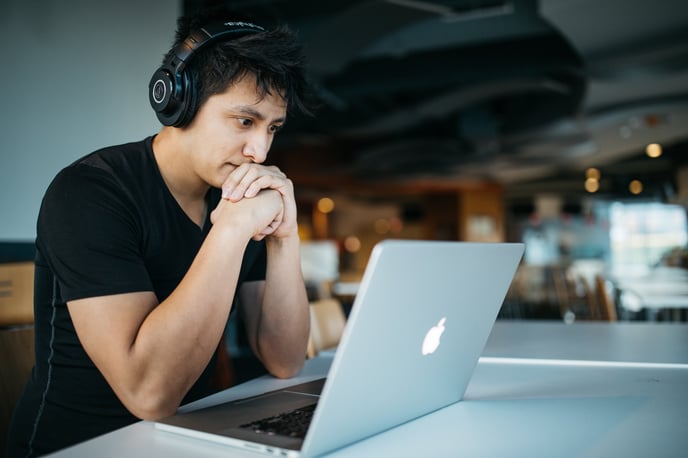 Training Do's
Finally, we thought we could give you insight into the simple dos and don'ts when building a training program for hiring managers. This will vary from organization to organization and should be personalized depending on the need.
Start early with preparations - clarifying objectives, identifying the cohort, developing curriculum, creating the communications and designing each workshop, webinar and other tools.
Collect feedback from everyone involved in the training program. Do this early and often so that people feel involved and you are constantly improving.
Have a product mindset - create a unique experience for users based on learnings and feedback. Not everyone learns the same, so it's essential to be open to making adjustments.
Be open to suggestions on training and how to go about the training.
Set measurable and achievable goals - To optimize the training program and demonstrate its value to stakeholders.
Regularly optimise the training program - training program results can see significant gains over the long term – or even in the short term.
Training Dont's
Ship it and forget it.
Think that there is only one correct way of building a training program.
Assume that everyone learns the same way (some may prefer videos, others may not).
Use obsolete training methods - avoid textbook or classroom training and opt for a more digital form such as in-app training.
Forget to personalize - the content

should

be personalized to meet the needs of the training program, or even the individual levels of different users.
Stop growing - HR professionals and others involved in the training program should never stop learning as there are always new trends. Just because a hiring manager completed the training program once doesn't mean they can't circle back annually to up skill themselves!
Now that you have read the article, you may think that creating a training program is following some steps...but not quite. Although following the steps can guide the process, it is essential to make adaptations to the specific training needed to benefit the hiring managers as much as possible.
A successful training program starts with a single question: Why? Once you find that answer, the rest will follow.