How to design a people-first recruitment process
Putting people at the center of your recruitment process is the best way to maintain a positive candidate experience. Here are our top tips for designing a process that puts the candidate experience first.
Having recruitment processes that foster a good candidate experience is extremely beneficial for your company, no matter what industry you are in. The candidate experience is the holistic perception of your company that candidates have once they've been a part of your hiring process. More specifically, it refers to how candidates perceive and react to every part of your recruiting, screening, interviewing, and hiring procedure. Candidate perceptions after the recruitment process often impact whether these candidates interact with your company again. So, a good candidate experience is an essential factor when it comes to recruiting top talent long term.
Designing a people-first recruitment process is one way to ensure that your candidates have the best possible experience when making their way through your hiring process. What does people-first mean? It's exactly what it sounds like - it prioritizes people throughout all operations in an effort to humanize the experience for everyone involved. Within your company, this could look like ensuring that your employees can maintain a healthy work-life balance, feel secure in their job, and love where they work. In your hiring process, it can look like ensuring that the experience of the candidates is prioritized by consistently communicating, providing regular updates, and making small adjustments to your recruitment process that make it more candidate-centric.
Why design a people-first recruitment process?
72% of candidates who have a poor experience will tell others about it, and 69% of candidates who have a poor experience will not consider applying to your company again. However, those same candidates are 38% more likely to accept a job offer if their experience was positive. These are just a few of the reasons why it is important to ensure a good candidate experience.
Your brand image is at stake. Let's start off with the basics - profiled update. Keeping your personal and company LinkedIn profiles professional and updated will give candidates a better idea of who you are and what you do. LinkedIn is often the first place where candidates will interact with your company, so it is as important to update your profile as it is your website. By getting a fully up-to-date and credible snapshot of you and your company, candidates will feel more comfortable engaging with you.
Despite layoffs, we are still in a candidate-driven market. Over recent years, the hiring market has become more and more candidate-driven, because most top talent has job offers in their inbox on a regular basis. The fact that candidates now have their pick of who to engage with, means that you need to make a good impression in order to get their attention and hold it.
68% of candidates correlate the hiring process and employee treatment. For most candidates, a poor candidate experience will give the impression that your company does not value or respect its employees. This can turn top candidates away and they may choose to work with your competitors instead.
Engaged candidates become engaged employees. Having a people-first candidate experience will help you and your new hires get off to a good start because they will feel like a valuable addition to your team from the get-go. When employees feel valued, they are more likely to be engaged employees. So, having a smooth and engaging candidate experience will likely translate into more productive employees.
A good candidate experience attracts better talent.In today's candidate-driven market, top-tier talent will be receiving attention from companies on a regular basis. In order to ensure that your company catches the attention of these top candidates, it is necessary for you to have a recruitment process that makes them want to continue talking to you beyond just initial outreach. Once they join your company, they are likely to draw attention to your organization and pique the interest of like-minded individuals!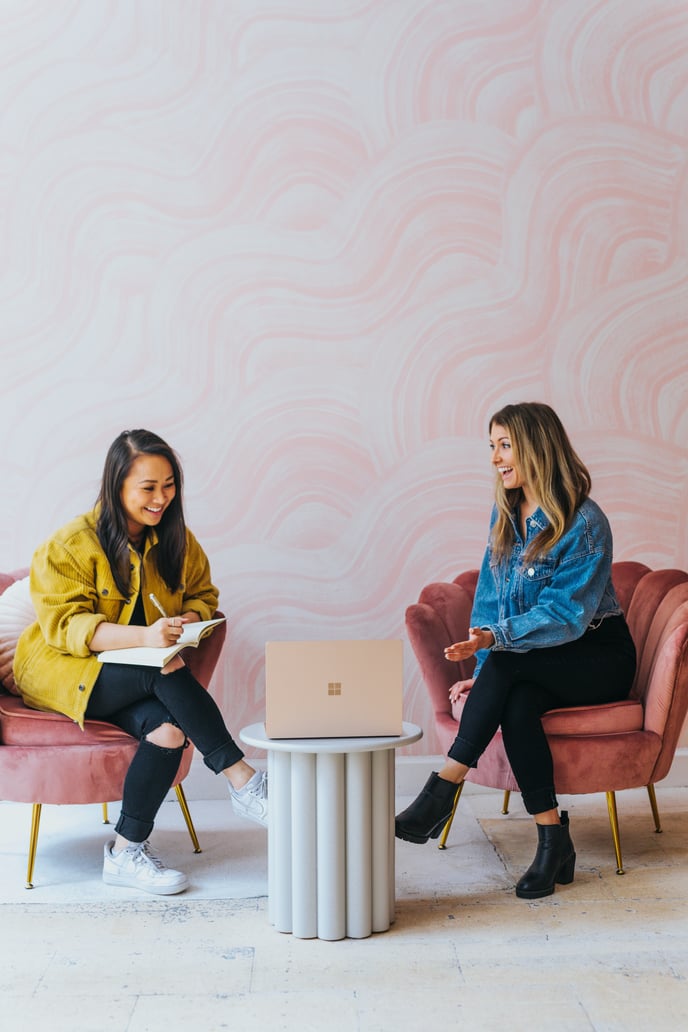 How to design a people-first recruitment process.
Now that we have discussed why it is so important for your company to have a hiring process that leaves candidates with a good impression of your company, we want to tell you how to create one! Creating a good candidate experience involves a deep understanding of candidates' expectations, behavior, and preferences. While sitting in a room and making hypotheses about behavior and expectations, is a good place to start, you need to get into the process details to really tackle these issues head-on. In order for your hiring procedure to foster a good candidate experience, try to achieve these things:
A clear and concise hiring plan. Each time you begin your hiring process, you need to establish that the recruitment process is going to fill a real need. Sitting down with your team to perform a skills gap analysis will allow you to get clear on what you need in terms of skills and talent from your candidates. In turn, this will help you establish a clear job title with clear job requirements, which ensures that any candidates interacting with your job ads, InMails, or application process will have a clear understanding of your company and the role you are looking to fill. This not only helps find the best talent for the role, but it also respects the time of those who are thinking of applying since they can quickly determine if this is or is not the role for them.

An easy application process.

Most candidates who will be applying will already be busy people, and a complex and difficult-to-navigate application process will only turn them away. By making sure your career site is easy to find, giving clear instructions at all stages of the application, making the application process mobile-friendly, removing unnecessary steps in the process, and providing timely follow-up once they've applied, you can make the application process easier and more time-efficient for your candidates.
Clear and consistent communication. Unfortunately, recruiters often have a reputation for being terrible communicators. If you fail to communicate effectively with your candidates throughout every stage of your hiring process, your candidates will no longer be fully engaged and may even remove themselves from the process. So, it is important to take the time to ensure clear communication with all of your candidates every step of the way. This looks like providing regular updates, answering all their questions and concerns, and communicating any delays in the process that are out of your control. A great way to make this process even easier for you is to create a template database of different responses and updates. Check out our

email template guides

to get started on creating your own template library for every stage of the recruitment process!
Important information is promptly stored.It can be a challenge to remember all the important information that every candidate has provided to you, but taking the time to keep track of it thoroughly will avoid miscommunications and time wasted repeatedly asking the same questions. Continuously asking candidates to provide the information they've already provided - like salary expectations or notice periods - can be perceived as a lack of attentiveness on your part. To ensure you keep track of all important information, take thorough notes during your screenings and interviews and ensure to record all vital information in your ATS as soon as possible.
The hiring process is clearly outlined. Clearly communicating to your candidates how the hiring process will unfold is a great way to make candidates feel more comfortable and manage their expectations during the process. By outlining the basics of the process, you allow your candidates to feel well-prepared and calm during your hiring process because they won't be left wondering whether they should follow up or prepare anything in advance as they advance through the steps in the process. Making this transparent even to those who are not in the process (i.e., creating a doc or including it on your career site) is a huge plus!
Candidates are made aware of who their interview will be. Another easy step that helps candidates feel more comfortable during the process, is informing them who they will be meeting with before each interview. You can send them their interviewer's LinkedIn profiles to allow them to get an idea of who they will be speaking with. This will also prompt the interviewers to look through the candidate's LinkedIn profile before the interview.
Communicate even after acceptance.Candidates who have accepted a job offer are not always signed, sealed, and delivered. When there is radio silence during the period between acceptance and onboarding - which can sometimes be months - candidates may start having second thoughts. You can avoid these second thoughts and foster a positive candidate experience by keeping in touch with your candidates and providing them with updates on the company and any other things they need to do before onboarding. If you have a high hiring volume or hire in cohorts, consider enrolling new hires into automatic email updates, or even including them in internal communication efforts such as your internal company newsletter.
Nail candidate feedback.Even if a candidate is dropped from your recruitment process for a specific role, providing polite, structured feedback will go a long way in increasing their willingness to work with you again in the future. Giving all your candidates this kind of feedback can improve their experience and help prevent any legal issues. It is also largely beneficial to give candidates the opportunity to evaluate your recruitment process. Candidate surveys will show candidates that you value and respect their experience of your hiring process, and will give you insight into the areas where you can improve. We recommend setting these surveys up in a way that sends them automatically based on the candidates hiring status. If you need some inspiration for the kinds of questions to ask in your candidate surveys, you can find it

here

!
Whether you are a recruitment company or a company handling its own recruitment internally, taking the time to ensure that all candidates walk away from your recruitment process feeling like they had a good experience should be a pillar focus for your team. From attracting and retaining top talent to improving your brand image, creating a great candidate experience is a valuable endeavor. By evaluating every step in your hiring process, identifying areas of improvement, and using the above-mentioned tips to improve on them, you will be able to ensure that individuals are at the center of your recruitment ops!
Author profile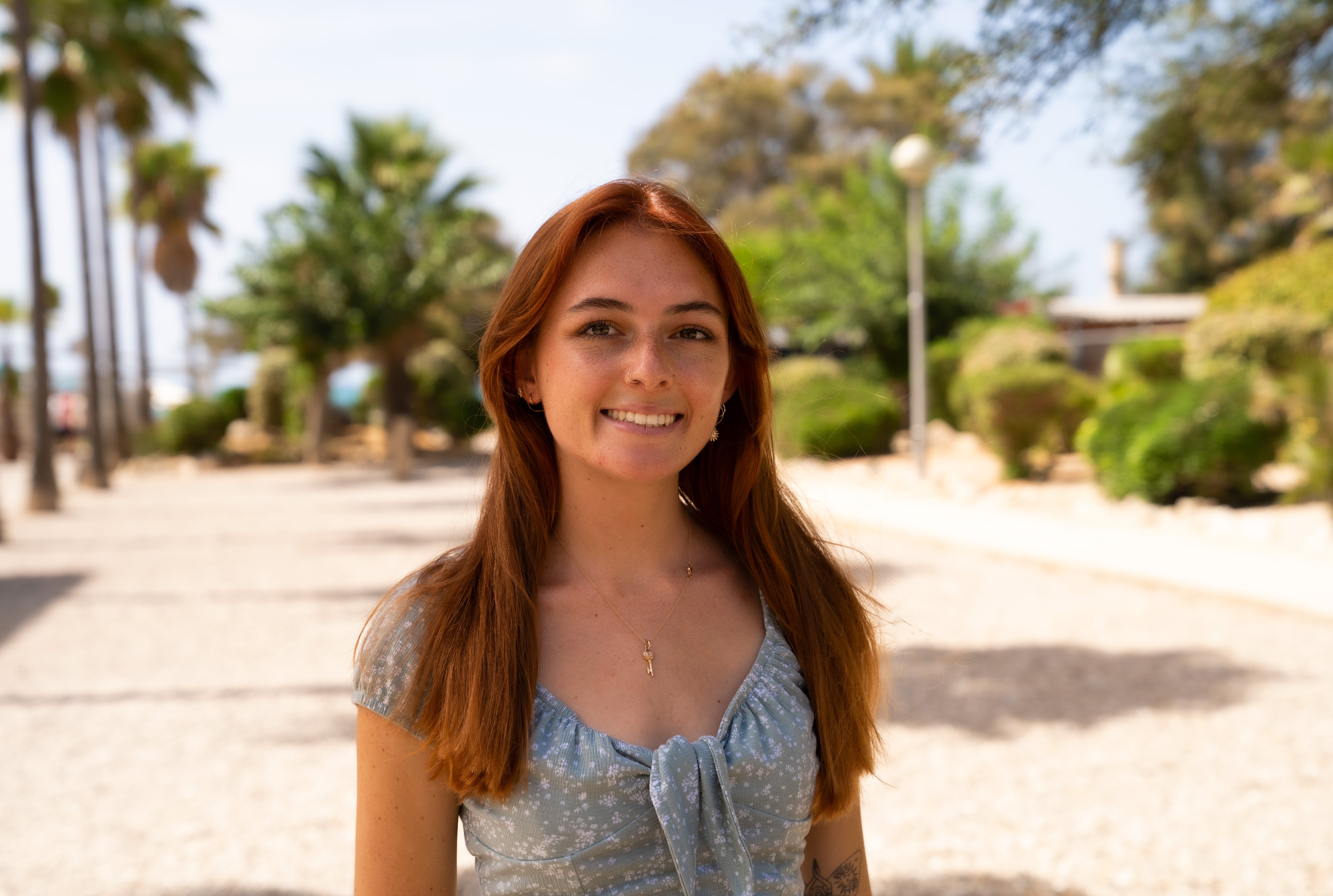 Studies BA Law, Psychology, and Philosophy. Talent Acquisition Consultant at Amby. Passionate about recruitment, diversity, equality, and inclusion.
LinkedIn