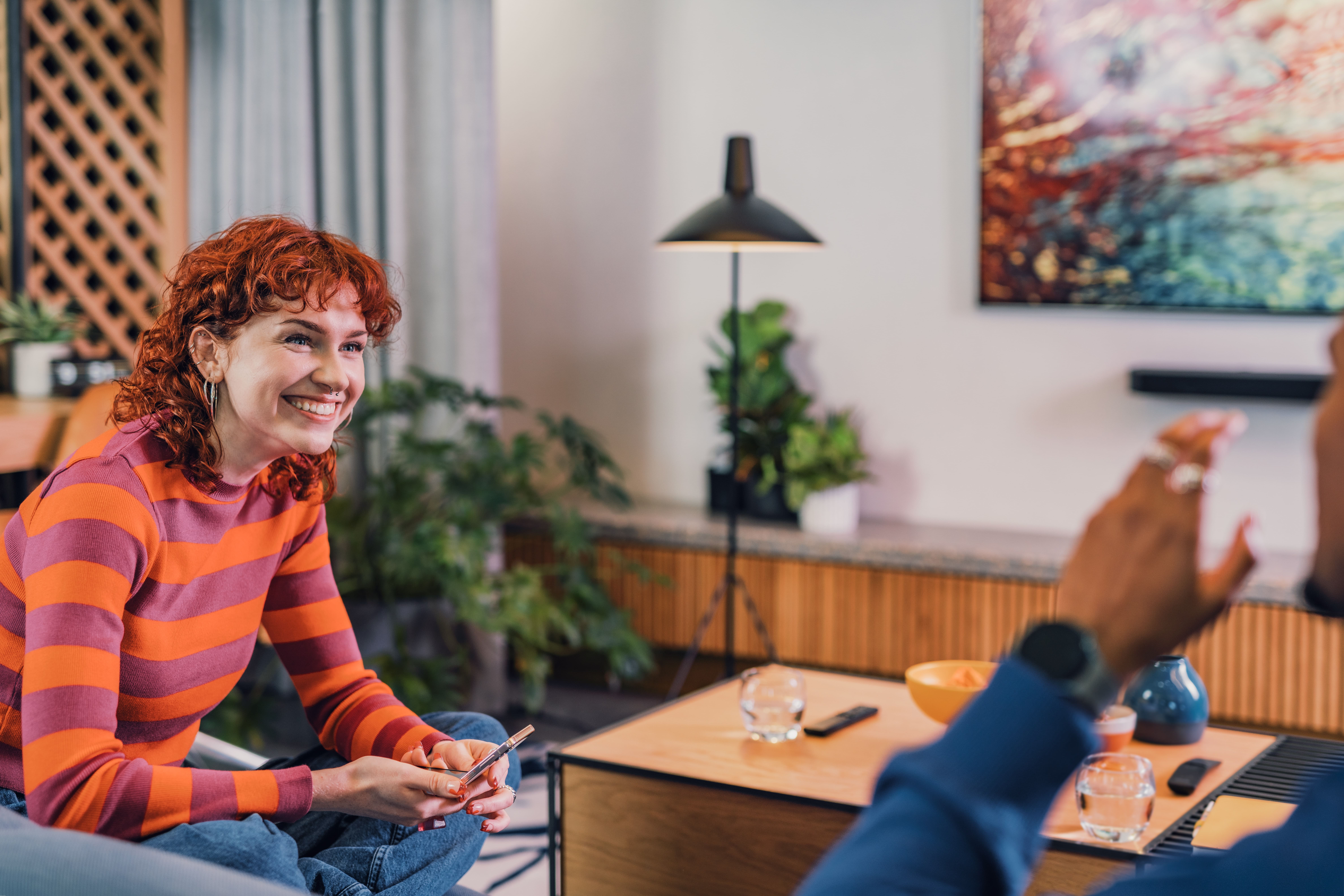 Questions to ask candidates during a screening call
Phone interviews, also known as screenings, are a typical simple, time-efficient way to narrow down your list of candidates to a top few contenders for a given role. Here are our top tips for both recruiters and candidates when it comes to nailing phone screening interviews.
Phone interviews, also known as screenings, are a typical first step when you're trying to narrow down your list of candidates to a top few contenders for a given role. They are a simple, time-efficient way for both candidates and employers to decide if they will be a good match. At Amby, we use the initial phone interview to try and get a feel for the qualified candidates that we think are promising, focusing on whether their recent working experience, skill-set, and value-set would be a good fit for the client we are hiring for.
This type of interview is also a great opportunity for you to sell the role and your company to any prospective candidates - insuring good conversion rates during your interview process. Try to keep in mind that a good pitch is not simply a regurgitation of your job description and company benefits. Tailoring your screening pitch to sell the role and your company culture is something all recruiters should take the time to do.
These phone interviews are not intended to be particularly long or dive deep into what skills and competencies a job candidate has. You can safely leave all the deep-diving for the person interviews later along in the process. Screenings should be short and sweet - no longer than 30 minutes - and should only unpack the information you need to decide if the candidate has the right experience for the role, the right value-set for the company, and whether they fit within your hiring timelines and budget. But how do you do all that in a 30-minute phone interview? Ask the right questions!
In this blog, we'll give all you recruiters out there some tips on how to ensure a good candidate experience of your phone interview, elaborate on the most meaningful questions to ask, and the best ways to make sense of all the information you've gathered. Candidates, stay tuned for the end of the blog where we'll be giving some recruiter insight into the best ways to prepare for these phone screenings and a list of questions you should have ready for your interviewer that will help you decide if you want to continue with the application process.
Top 10 Screening Questions to Ask Candidates in the First Round
Tell me about yourself.

It's a good idea to start with simple questions like this one to put the candidate at ease and get them to openly share information about themselves. This is also a simple, but effective question when you want to find out whether someone will be a good cultural fit for your company. This question should be asked with the intention of finding out who the candidate is as a person, not as a performance review process. You want to find out who will be showing up to work every day, so you can get a feel for how they will get along with the people in their team. Just be careful of "like me bias" or misinterpreting what it means to "hire for cultural fit," since this can quickly lead to bias in your recruitment process (check out our Company Culture Guide for more on that topic).

Why are you looking for new work?

This question will help you get a lot of useful information from the candidate. Normally, a hiring manager wants to know why a candidate is leaving their current position, so asking this question will help you get clear on that. Also, if they're electing to leave their current position, you'll be able to find out why, which will give you an idea of what they're not looking for in their next employer or position. This reasoning can give you some insight into whether your company will be a good fit for them.

Why are you interested in working here?

Another great question is to find out if the candidate is a good fit for your company in the earlier stages of the hiring process. You'll also be able to find out how much they know about the company, which will let you know how much you need to sell it to them during the call. Are they passive to the opportunity or are they jumping at the chance to be your new colleague? At the moment, most candidates have their choice of jobs, so it's important to make the most of the phone screening interview and make sure they know that your company is THE place to work.

Walk me through your most recent working experience.

With this key question, there are a few things to keep in mind. If you are hiring graduates, asking about work experience won't be helpful. Rather, adjust the question and ask about things like team projects, volunteer work, and self-taught skills. Similarly, if you're interviewing someone more senior with a lot of working experience, you should narrow down the question to a few of the most recent years to keep the interview short and sweet, so that they don't walk you through their entire career journey.

Once you've adjusted this question based on the years of experience you're looking for, asking this question is a very important question to decide whether the candidate has what you need for the role. Having a deeper understanding of what experience they have will help you narrow down your list of prospective new hires.

What is something you've worked on that you're particularly proud of?

In these quick phone interviews, it's important to show an interest in what the candidates enjoy working on. While it may seem odd to ask this question if you've already asked about their experience, asking about a project that they felt particularly proud of or happy with is a great way to find out what they're most interested in working on. By doing this, you'll be able to decipher whether the candidate's interests are in line with the job responsibilities of the role you're hiring for.

What do you need to succeed in this role?

This question is a more candidate-centric version of the typical "How will you succeed in this position?". The typical question is aimed at finding out what skills and experience the candidate has that they think will help them do well in the role you're hiring for. But by using the more candidate-centric version, you can find out both what skills they have, and what the candidate expects in terms of support from the company. You can find out things like what management style or working environment they enjoy. This will give you an insight into whether they have the necessary skills for the position, and whether they will be able to thrive in your current working culture and environment.

What are your salary expectations?

One of the tough questions, but this question is important for both you as the recruiter, and also for the candidate and getting it out of the way at the beginning of the process is essential. Having an understanding of whether a candidate's salary expectations are within your budget will save both you and the candidate time. If you find out that a promising candidate's salary expectations are above your budget, you have able time to decide find out whether you can increase the budget to meet their expectations or if you need to let them know that you won't be able to continue the process with them (or if they can meet you halfway).

When can you start?

Another time-saving question to ask during the early stages of the interview process is finding out how soon they will be able to begin working for your company. If you are having phone screening interviews in early January and need to complete the hire by the end of February, any candidates with a notice period of more than a month will not be a good fit for you!

Are you currently in any other processes?

When you have a top contender for the role you're trying to fill, the answer to this logistical question will give you an idea of how quickly you need to move with the candidate to make sure that you don't lose out to a competitor. For example, a candidate might say they have already had first or second interviews with two other companies, but you think they'll be a great fit for your company, you'll know to fast track their movement through the hiring process to give yourself the best chance of securing them as your new hire.

Do you have any questions for me?

This last question also works on multiple layers. Firstly, you'll be able to gauge the candidate's interest in your company and the role. If a candidate has little to no questions, it's safe to say that they weren't too blown away by your offer and are not interested in finding out more. This question can also give you further insight into what aspects of your company and the role that the candidate is most interested in, which is helpful when you're deciding if they're a good fit or not. Lastly, it's also just part of fostering a good candidate experience to make sure that you answer any and all follow-up questions that they have for you!
These questions should help you get some useful insight into whether the candidate you're interviewing is a good fit for your - no doubt - already talented team.
Tips for Candidates Preparing for a Phone Screening Interview
Although these job interviews will decide whether you move forward into the formal interview process, it is important to remember that they are set up as an informal initial step in the process, designed to assess whether you and the company you're interviewing for will make a good match. Think of these phone screening interviews almost like a first date - it won't make or break the relationship and you're only there to figure out if the two of you have enough in common to even warrant a second date. These initial interviews are a great opportunity to find out if this is the perfect opportunity for you, and whether the job will provide you with good career opportunities in the future.
How Candidates can Prepare for a Phone Screening Interview
Get in touch with your interviewer beforehand

If you've been scheduled for a phone screening interview, congrats! An easy first step when you're preparing for it is to reach out to whoever contacted you about it and find out what you need to prepare ahead of time. Usually, these interviews are quite short and you aren't expected to prepare anything, but reaching out to find out who will be interviewing you and whether you need to have any information on hand is a good way to make a great first impression! Knowing who will be interviewing you and what you need to prepare will also give you a chance to center and prepare yourself for what to expect.

Research research research

In the same way that the employer is using this interview to find out a little bit more about you, this interview is an opportunity for you to get a better understanding of the company and what they do. Before you go into the interview, we recommend doing as much research on the company and the role as you can, for two main reasons. One, you'll be able to find out if you're interested in the work that the company is doing or not (i.e., does it align with your morals, interests, and career trajectory?). And two, your interviewer will appreciate that you've taken the time to do your research.

Make sure you've got signal and a quiet place to have the interview

This one seems fairly obvious, but you'll be surprised by how many phone interviews end up being 30 minutes of back and forth while the candidate struggles with a noisy background or connectivity issues. So if you know you're scheduled for a phone screening interview at 2 pm on Thursday, make sure to take some time out on Thursday morning to set up a quiet spot for you to have it where you get good signal. Having a cozy quiet place ready to go will also help calm some of your nerves.

Be prepared to talk salary expectations

In these interviews, recruiters are looking to narrow down their candidate pool by removing candidates who aren't a good fit from the process. One way they do this is by figuring out whether a candidate's salary expectations will break the budget or not. So to save the recruiter and yourself the time and energy of getting through the entire hiring process before finding out that their salary budget doesn't align with your expectations, rather be prepared to answer this common interview question early on. If you're afraid to lowball yourself, one way to work around this is to ask them what their salary budget is and decide for yourself whether it is an opportunity worth pursuing.
Top questions to ask your interviewer
Something that will always land well with your interviewer is to ask thoughtful questions about the things that interest you the most about the role or the position. If in your research or during the phone interview, you found something that piques your interest then try to find out more about it! Whether it's the company culture or a product they're working on or the professional development opportunities available. But it can be common to blank out on questions to ask, even if you are interested in the role, due to nerves, time pressure, background noise, etc, and having backup questions is always helpful.
So, here are some of the key things you should find out from a phone screening interview to help kick-start you round of questions:
What does a typical day look like in this position?

This will give you a clearer idea of what you'll be doing when you get the job, and what your day-to-day responsibilities will be. This will help you to decide if the job sounds like something you'd enjoy, and whether you want to move forward in the process or not.

What are some of the biggest challenges facing the team/department right now?

By asking this question, you will get an understanding of what kind of working situation and environment you'll be walking into on day one. You'll also be able to decipher if you've got the experience and skill set to help the team with these challenges when you start.

How does the company approach work-life balance?

This is an important question to ask if you want to find out whether this job will suit your day-to-day lifestyle. If you want a job that is fulfilling for you, and where you can add the most value to the company that you're working for, you need to find a company that values the same kind of work-life balance as you do.

Can you tell me more about the company culture?

Similarly to the work-life balance question, this is an important question to ask if you want to work for a company that leaves you feeling fulfilled at the end of every day. It's most likely for you to enjoy the job you're working at if your values and the values of the company you're working for align.

What is the next step in the hiring process?

Most recruiters will most likely tell you this anyway, but this question is another great way to show that you're interested in the job and in moving forward in the recruiting process. It is also a great question to ask to prepare yourself for the next steps in the hiring process. It also doesn't hurt to ask how long the entire process takes from A-Z so you can align the timeline with other processes or with your current employer!
So, phone screening interviews are an important first step in the hiring process that can help recruiters and candidates alike determine if there is a good fit between the candidate, the role, and the company. By asking the right questions, both parties can gain valuable information and insights that can help them make informed decisions about whether to move forward in the hiring process.
With these phone interview tips in mind, both recruiters and candidates can approach phone screening interviews with confidence and clarity, knowing that they are taking an important step toward finding the right fit for everyone involved.
Author profile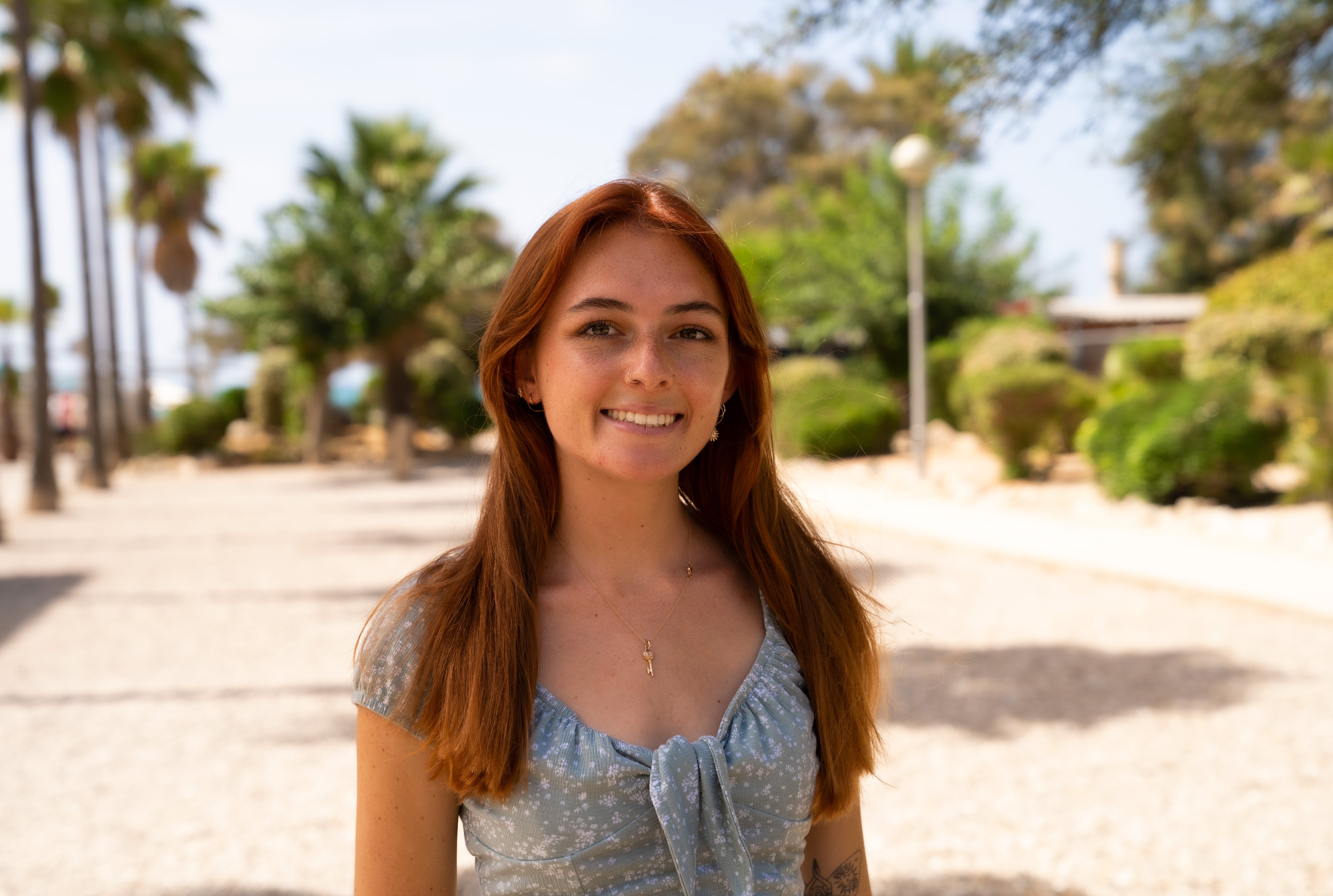 Studies BA Law, Psychology, and Philosophy. Talent Acquisition Consultant at Amby. Passionate about recruitment, diversity, equality, and inclusion.
LinkedIn