10 recruitment podcasts to listen to in 2023
From RecTech to The Chad & Cheese Podcast, here is an in-depth look at our must-listen podcasts, their unmissable episodes, and most memorable moments.
Working in recruitment is more than just going through the motions of sourcing candidates, sending thousands of InMails, conducting interviews and reference checks, and to stay ahead of the curve it's important to keep up to date in the industry. But the craziness of day-to-day life makes it seem impossible to keep up to date with the latest insights and trends in the world of staffing and hiring. Imagine if you could grow your professional expertise as a recruiter amongst all the daily hustle and bustle, or even from the comfort of your living room. Well, look no further, because we have the solution for you.
Recruitment podcasts are the perfect way to stay "in the know" and learn from industry experts and innovative leaders. Admittedly, knowing that podcasts exist doesn't exactly solve your issue of what to listen to, which still leaves you with the daunting task of choosing from the vast selection of shows available. That's where we come in. We have rounded up our top 10 Recruiting Podcasts that will offer you inspiration, topical insights, and pioneering strategies. Check out the list below for our top ten picks and some of their most memorable moments!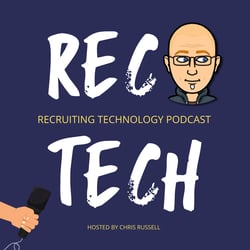 RecTech: The Recruiting Technology Podcast
Listen on Apple Podcasts or Spotify
Average episode length: 23 minutes
What's it about?
Known as online recruiting's mad scientist, Chris Russell hosts this podcast showing us all the ways recruitment and technology intersect. Here, you'll learn all about how recruiters leverage technology to find talent and manage it for the betterment of an organization. You'll also get the chance hear about all the aspects of recruitment technology and recruitment marketing, including intriguing new tools and vendors. This is an excellent podcast for HR professionals, HR tech vendors, and recruiters worldwide.
Unmissable episode
A Rebrand and TikTok Video Resumes
High Volume Hiring with Melissa Hassett of Manpower Group RPO
Memorable quote
"Yes, leadership needs to start at a certain point, it needs to be taught, it needs to be groomed, but from there we also need to curate an environment that allows the younger generations to understand that making mistakes and working on those mistakes in a safe environment is the only way they're going to learn. That is the problem that has happened in this typical white corporate America, we make people too afraid and now all of a sudden we have generations, millennials and zennials and God forbid the alphas all do it, but we have generations of people who would rather not try than fail and that is a huge error on our leadership part."

- Dana Neiger, CHRO and Co-Founder of HIVE Talent Acquisition Firm Inc. (Ep: 2023 Recruiting Predictions)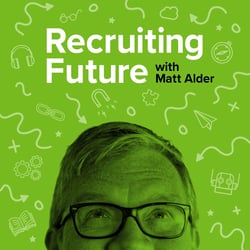 Recruiting Future with Matt Alder
Listen on Apple Podcasts or Spotify
Average episode length: 24 minutes
What's it about?
Want to know how to future-proof your recruitment practices so you can continue to hire the best of the best even in uncertain times? Then this is the podcast for you. Matt Alder shows you how to successfully navigate through the constantly evolving world that is talent acquisition.
Lively and engaging, Recruiting Future has not only stood the test of time (dating back to January 2015), but it has also truly kept us captivated along the way. Matt Alder's calm tone and sharp wit will keep you up-to-date and feeling confident as you gather insights from professionals who work at Fortune 500 companies as well as up and coming start-ups. Listening to this future-focused and innovative podcast will transform you into a recruiter who embraces digital transformation in HR.
Unmissable episodes
Ep 78: Recruiting High Performance Start Up Teams
Ep 177: Culture, Community and Technology
Ep 365: Engagement in Executive Recruiting
Memorable quote
"Advertising tools are deciding who to show jobs to and if they don't show you a job that's effectively prevented a candidate from knowing they can apply to that job, you know they might be able to search for jobs on career portals but it just raises the barrier. That infraction can be spread disproportionally across demographic groups."

- Miranda Bogen, Policy Lead, Fairness and Equity at Meta (Facebook), (Ep 164: Algorithmic Bias In Hiring)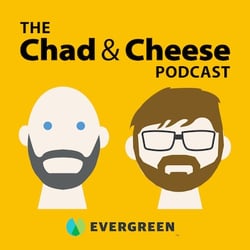 The Chad and Cheese Podcast
Listen on Apple Podcasts or Spotify
Average episode length: 31 minutes
What's it about?
A couple of words come to mind when describing this podcast, but ordinary is not one of them, that's for sure.
The proof of this lies first and foremost in the often cheekily titled episodes which include, "Future Jerks by Indeed" and "Lever? I Hardly Know Her!"
Self-proclaimed as "HR's most dangerous podcast", hosts Joel Cheesman and Chad Sowash do not hold back as they discuss the most recent developments in hiring, HR, and employment. If you are looking for a podcast that packs an extra punch to start your day then you will definitely want to give this one a listen.
Unmissable episodes
Ep: It's Not a Labor Shortage w/ Sean Behr
Ep: Kill the Resume?
Memorable quote
"There's so much wrong with how assessments have been used in HR. There's so much room for improvement. Students that are unique, that need special accommodation, that need to be understood for who they are, have IEPs (Individual Education Plans). Why in the working world don't we have that kind of information that helps us understand who a person is and how to support them and set them up for success?"

- Caitlin MacGregor, CEO and Co-Founder of Plum, (Ep: Assessment Witchcraft with Caitlin MacGregor)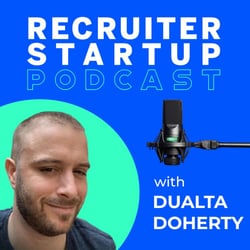 Recruiter Startup Podcast
Listen on Apple Podcasts or Spotify
Average episode time: 34 minutes
What's it about?
If you had to conduct a quick search for the "top recruitment podcasts in the UK," Recruiter Startup will consistently come up. The podcast aims to give listeners the knowledge and skills they need to "start up, build, and administer a world-class recruiting company." It is hosted by Dualta Doherty, a recruitment specialist working with high-growth recruitment companies.
You'll quickly learn that Doherty has a gift for connecting with his many accomplished guests just by listening. The knowledgeable discussions that Doherty has with these industry veterans flows effortlessly as they deep-dive into their professional journeys. This podcast will give you a lot of diversity in terms of content while still maintaining an intellectually crafted structure.
One of many examples that demonstrate what a well-read host he is include his discussion with Justin McGuire, Co-Founder of DMCG Global, about the digital marketing recruiting field.
Unmissable episodes
Ep: James Baker - Find, Fit & Retain - Canada
Ep: Ryan McCabe, Ordo - Using Video Software to Run Retained Search Effectively
Memorable quote
"The best messages that I've seen are ones that they take the time to write a quality message. They take the time to say 'Oh, I noticed you posted this and we've got a really good network of people who…'"

- Jonathan Kidder, Technical Recruiter at Amazon, (Ep: The Engagement of Leads - Jonathan Kidder)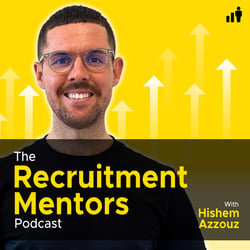 The Recruitment Mentors
Listen on Apple Podcasts or Spotify
Average episode length: 35 minutes
What's it about?
Join Hishem Azzouz every Monday and Thursday as he talks to successful billers and recruitment entrepreneurs from all over the world. Azzouz takes the time to dissect how these professionals have accelerated their recruitment careers and remained at the top of their game by uncovering their approach to leadership, daily habits, mindset, and much much more.
This podcast is a particularly great resource for those newly entering the industry. The "starting out" series will offer you valuable advice as you navigate this new professional journey. This platform aims to create a culture of learning that is holistic for recruiters and is not restrained by budget or colleagues available time. Do not leave your performance up to chance.
Unmissable episode
Agency Owner Rollercoaster | Ryan Adams - Growing a Global Recruitment Agency from scratch to £6 million turnover in 3 years
Memorable quote
"That's another thing of the mental health challenges, when you're in it you feel like it's just you. You feel like nobody understands how you feel and I'm turning up to work everyday and I'm thinking you guys don't even know the half of it. You're telling me why I'm not billed enough, as much this month, and I'm sat here dealing with 13 years of unresolved childhood [trauma]. I'm sat like thinking that it's just me when statistically we know that it's not."

- Daniel Wilsher, Owner of Damaged Goods, (Ep: Daniel Wilsher - "I'm struggling" - How two words (and opening up) can change your life and your mental health)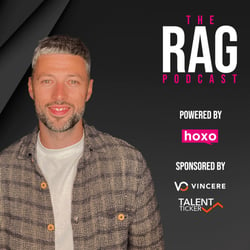 The RAG (Recruitment Agency Growth) Podcast
Listen on Apple Podcasts or Spotify
Average episode length: 71 minutes
What's it about?
In this podcast Sean Anderson, CEO of Hoxo Media, meets with owners and executives of recruitment agencies to discuss the strategies behind their growth. Anderson has a way of ensuring that the episodes feel light-hearted while still being informative.
Employer branding and recruitment marketing aren't going anywhere, and Anderson's distinctive inbound recruitment marketing strategies and his experience helps recruitment teams create brands that actually generate revenue make for a great listen. His episodes are no different; they are packed with case studies demonstrating how companies have grown by 180% year over year, how to create a flexible recruitment business, and many more examples.
Unmissable episodes
Even though this is a series podcast and the episodes should be listened to in order from the very start, we can't help but highlight our favourites.
The RAG Live Ep 1 - Why the Most Progressive Recruitment Agencies are Investing in Marketing Now More Than Ever Before!
The RAG Report | Episode 26 - Toby Babb on the future of recruitment agencies post pandemic!
Memorable quote
"You couldn't stop because everyone was doing the same thing. Everyone was stretched and never felt that you were doing all parts well, it was impossible. It [Covid] kind of had to happen. I personally never want to get back on that frenetic treadmill ever again, and the thing is it's not either or. In the past we used to think if you didn't want that life it meant you had to take a step back or you had to do something less, whereas now I'm just doing it differently."

- Angela Horkings, Co-Founder and Director of Tandem Partners, (Season 3 Ep 19 - Angela Horkings never wanting to go back to the pre-covid pace of life!)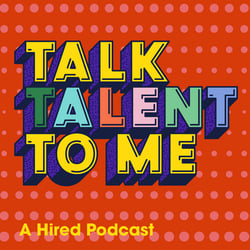 Talk Talent to Me
Listen on Apple Podcasts or Spotify
Average episode length: 35 minutes
What's it about?
Presented to you by Hired, the "Talk Talent To Me" podcast is a fast-paced, rough-and-tumble tour of the tactics, analytics, approaches, and trends impacting the recruitment industry and attracting talents that are worth it. It features recruiting executives from every corner of the talent acquisition universe.
Not only does this podcast offer new ideas and learnings, but it also creates a feeling of excitement and motivation for those working remotely in the People function. For those commuting to the office, make this part of journey and feel encouraged to bring your "whole self" to work.
Unmissable episodes
Ep: Reformation SVP Talent, Diversity, Equity & Belonging Chela Gage
Ep: VSCO Senior Manager of Recruiting Kelli Johnson
Memorable quote
"Process has been put ahead of people for so long, that people are starting to rebel from it."

- Loralyn Mears, PhD, Founder of STEERus (Episode: Soft Skills, Anti-Work, and Breaking Golden Cages with STEERus Founder Dr. Loralyn Mears)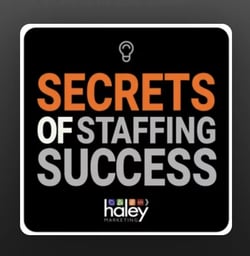 Secrets of Staffing Success
Listen on Apple Podcasts or Spotify
What's it about?
We're changing it up just a little bit with this next podcast, Secrets of Staffing Success. Focusing specifically on recruitment marketing, this podcast offers all the elements necessary to become your go-to resource for all your marketing needs. To begin with, it is created by the award-winning marketing company Haley Marketing Group, a company that focuses on marketing for the staffing sector.
You'll quickly get up to speed about recruitment marketing thanks to the podcast's clever approach and thought-provoking content. Anyone who enjoys hearing unfiltered opinions from leading experts in the field will benefit greatly from the interview-focused episodes. For those of you just looking for some interesting tips and tricks, tune into the "InSights" episodes.
Unmissable episodes
[InSights] EPISODE 100
[InSights] GREAT Marketing Takes Time!
Memorable quote
"We aren't the customers. There's 4.2 million people quitting their jobs every month, there's 11 or so million jobs out there. There's not a lot of active candidates. You have to treat your candidates like the customers!"

- Matt Lozar, Director of Recruitment Marketing at Haley Marketing, (Ep 87: [InSights] Candidates are customers! Treat them like it!)
The Resilient Recruiter
Listen on Apple Podcasts or Spotify.
Average episode length: 53 minutes
What's it about?
The recruitment coach, Mark Whitby, tells you all about how to create a long-lasting, lucrative business in the recruiting sector in his podcast. This podcast is littered with guest industry experts who reveal all their secrets to success.
This is regarded as one of the greatest recruitment podcasts by those with years of experience in the field, including subjects like the recruiter's roadmap to flourishing in a post-pandemic world, work-life balance, recruiters working to raise the representation of women on boards, and much more. Consistently delivering value to your listeners every episode is no small feat, but Whitby manages to do it every time.
Unmissable episodes
Ep 141: Recruiter Mistakes #3: Relying on LinkedIn as Your Primary Source of Candidates, with Mark Whitby and Leanne Sara Jones Hunt
Memorable quotes
"Every single one of these 25+ super billers is extremely focused, disciplined with their time, focused on being productive. They get a lot of horse power out of themselves, but they also work very efficiently so they only work on jobs that they're likely to fill, they only work with candidates they're likely to place, and they squeeze the maximum value from every single conversation."

- Mark Whitby, Founder of The Resilient Recruiter, (Ep 100: The 7 Habits of Million-Dollar Billers)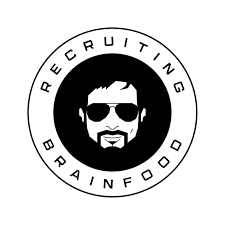 The Recruiting Brainfood Podcast
Listen on Apple Podcasts or Spotify
Average episode length: 61 minutes
What's it about?
Host Hung Lee has produced 100 episodes of The Recruiting Brainfood Podcast and doesn't appear to be slowing down anytime soon. Every week, he promises to give his devoted fans a podcast episode of around 60 minutes covering a variety of issues related to hiring and human resources. Lee is comprehensively covering every topic imaginable.
But just how broad a range of subjects does Lee cover? He might be discussing artificial intelligence in hiring one week and beauty bias the following. Even the dry recruiting topics can be made fascinating by the personable host and the people he invites!
And something a little extra just to top it all off is his popular Recruiting Brainfood newsletter which, in our opinion, is a no-brainer.
Unmissable episodes
Ep 177: Hard Truths About Startup: Hiring, Firing & Culture
Ep 123: Building Culture for Hybrid Teams
We selected these podcasts based on their ability to be compelling and informative. The hosts and their guests will provide you with tried-and-true tips based off of their personal experience in the recruitment industry. These resources will provide you with expertise and the latest developments affecting HR, all the while being super engaging. We hope you enjoy tuning into one (or all!) of these podcasts now to start growing your professional knowledge.
Bonus listen: Amby has launched its own podcast called The Ramp 🚀 In each episode, our CEO Tor discusses all things recruitment and HR with talent leaders from around the world.
Happy listening, recruiters!
Author profile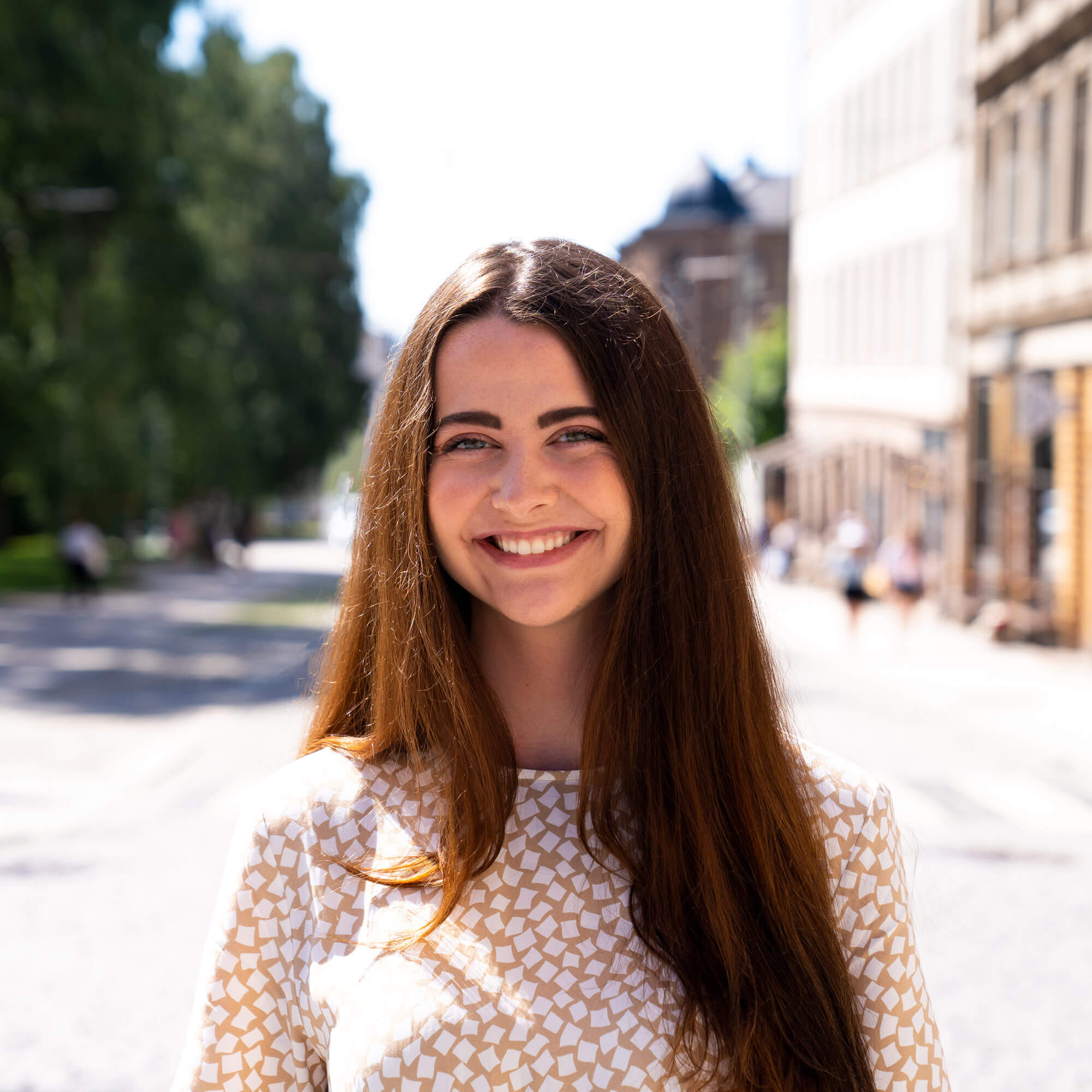 Growth Marketing Manager at Amby, who loves writing about the tech, venture capital, and people space.
LinkedIn