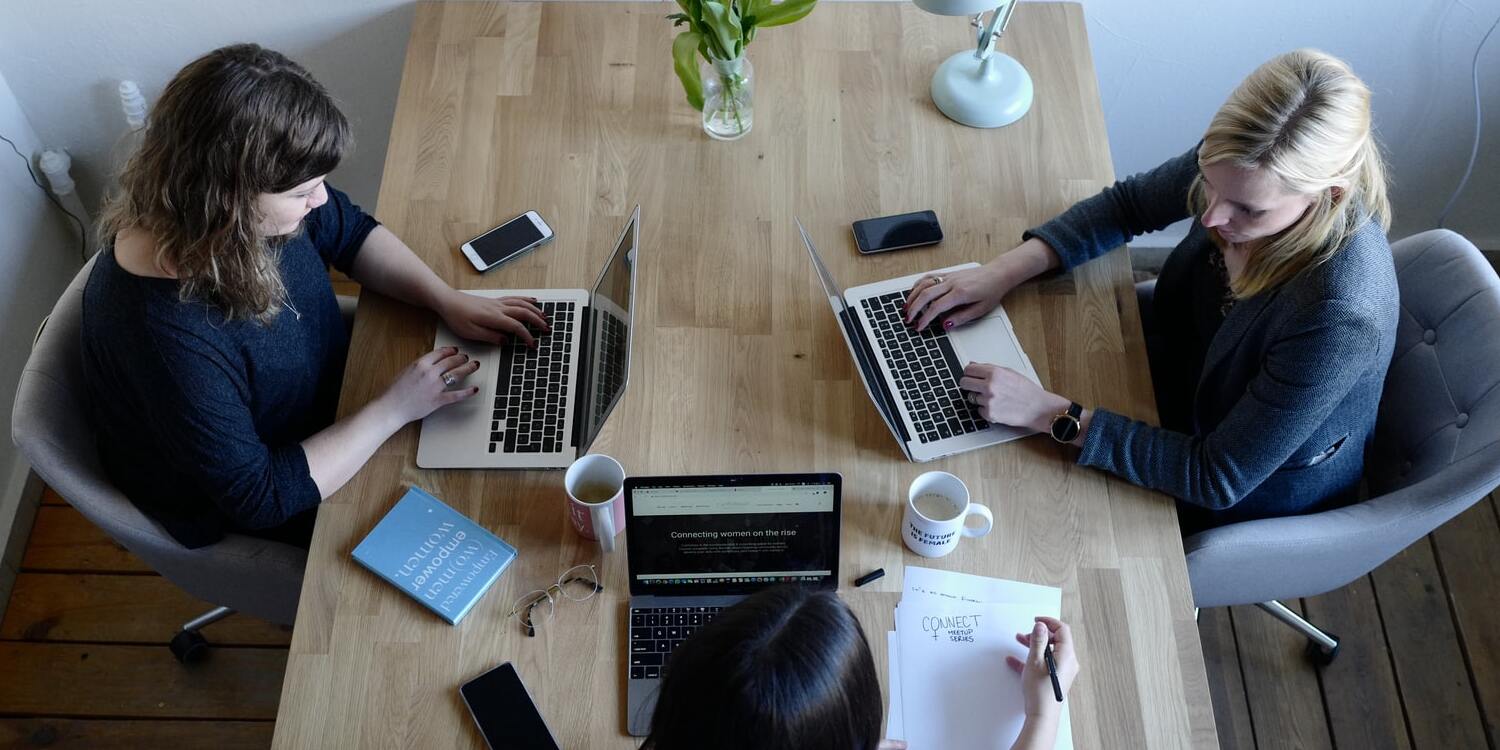 What are the Pros and Cons of Embedded Recruitment?
Companies often find themselves choosing between hiring a recruiter or performing recruitment functions in-house. However, when companies feel that they need to strategically overhaul their recruitment process or grow their talent at scale, both of these options feel insufficient.
That is when embedded recruitment comes into play. As the name suggests, embedded recruitment occurs when a consultant is literally "embedded" into your organization . In other words, they become a member of your team as any other employee would. Embedded recruitment has been widely successful for many years across many different industries, leading companies to opt for this solution to meet their various recruitment needs. But like anything, it is important to weigh the pros and cons of embedded recruitment before deciding if it is the right move for your company.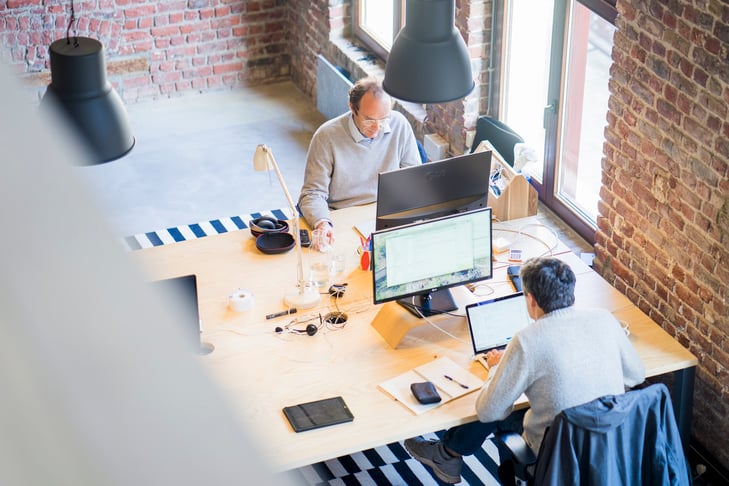 What are the Downsides of Embedded Recruitment?
Long-term Commitment
Although there are many benefits to embedded recruitment, there are always two sides to every coin. One alternative consideration is the long-term buy-in that it typically entails. As mentioned, companies opt for embedded recruitment when they need to hire at volume or make fundamental changes to their recruitment processes. Tasks such as building an adequate pipeline, going through numerous screening and interview processes, or mapping out a recruitment strategy take time. A typical embedded recruitment project can take anywhere from 3-18 months to complete depending on the needs of your organization. Some companies may not be ready to take this leap from a financial or resource perspective. In that case, it might be best to readjust your recruitment goals, see what can be accomplished in-house with your current HR team, or even look into hiring a single recruiter to fill your most vital positions.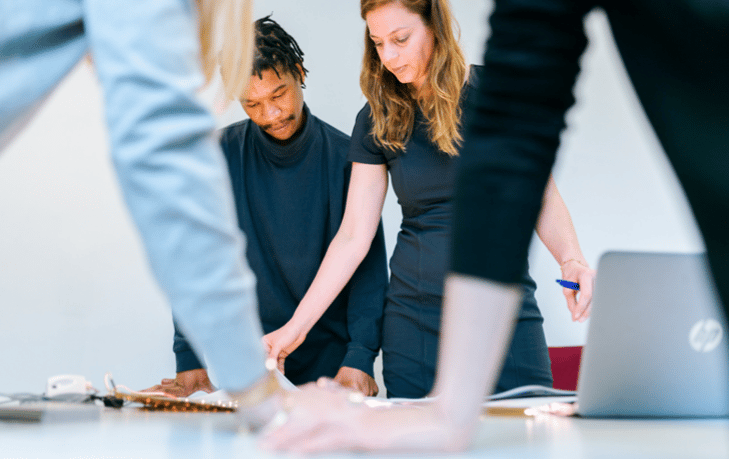 Loss of Control
One of the most common critiques of embedded recruitment is the loss of control over the recruitment process. This is a common argument against most outsourcing practices and is one that must be taken into account, as giving up control over a crucial business function is bound to create some anxiety. However, it is important to remember that embedded consultants are an integral part of your team. Through reports, transparency, ongoing communication, rest assured that you will be in the loop on all things recruitment. While it is unlikely that you will oversee the day-to-day sourcing and assessing operations, be open with your embedded consultant as to how involved you would like to be in the process. It is important to set expectations early on to agree on goals and workflows throughout the project. Through open and regular communication, you are laying the foundation for a strong partnership that is inclusive for all parties involved.
Cultural Differences
At the end of the day, an embedded consultant is exactly that - a consultant. While an embedded consultant is considered a part of your team, they are not a long-term employee. This leads some to worry that a temporary consultant will not fully understand the company's needs and cultural fit. Although it is the consultant's job to understand the ins and outs of your organization, it is wise to have an onboarding process and be proactive when it comes to inclusivity. Small differences can make a tremendous impact when it comes to smoothing out any cultural differences that may arise. For example, let the consultant know early on explicit (e.g. company values) and implicit (e.g. that you prefer to be contacted by Slack rather than email) internal processes. Of course, involving them in formal meetings and training is necessary for them to perform their job well, but it is also great to involve them in more informal events and conversations such as lunch or informal office gatherings. The more implicit and explicit knowledge the consultant gains, the better than can incorporate it into their search process.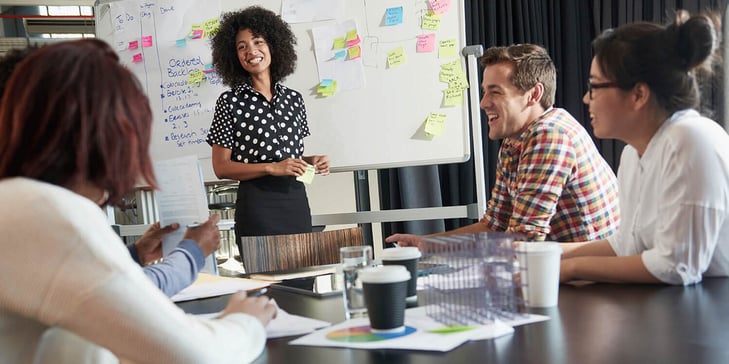 Not a Full Replacement for HR Functions
Typically, embedded consultants are knowledgeable on many tasks beyond recruitment. In fact, they can even help out with onboarding, training, and other HR functions during their placement. However, it is important to keep in mind that they are not a full replacement for an HR team. If you are looking for a long-term HR solution, communicate this early on to your consultant so that they can help you organize your resources and priorities so that you are able to carry on recruitment functions once the embedded recruitment project comes to an end. So, even though an embedded consultant can help you build an HR team, they are not a long-term replacement for an entire department.
What are the Upsides?
Focus on Your Company's Core Business
First and foremost, it allows your company to focus on its core tasks. This is common with any outsourcing activity, and embedded recruitment is no different. By handing over your recruitment functions to an embedded consultant, you have more time to focus on what matters - creating the best version of your product or service. Since the embedded consultant is solely responsible for your recruitment process, you do not need to hire and train a new team of recruiters from scratch. Instead, your embedded consultant will be responsible for scaling your talent acquisition functions to match hiring volume without disrupting core operations. Transferring these responsibilities may also reduce unforeseen delays in the hiring process, which may decrease cost and time to hire. Additionally, your HR team can focus on pressing issues within the organization, rather than spending their time building pipelines or going through initial screenings or interviews with candidates - all of which can be especially challenging in tech recruiting.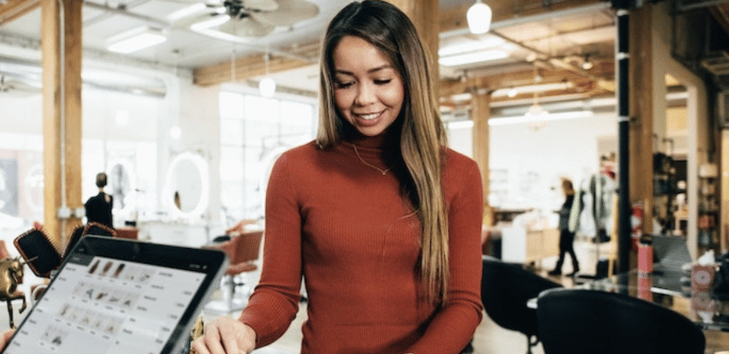 Be Proactive Rather than Reactive
In addition to carrying out recruitment functions, embedded consultants are responsible for providing detailed, ongoing project reports. These reports provide meaningful insights into ongoing processes, allowing you to gain a high-level overview of the organization and its recruitment needs. Such reports may also help you identify where you may be lacking in terms of talent and/or internal processes. For example, project reports may reveal a troubling application retention rate, how many candidates you truly need to create a healthy pipeline, or even how your onboarding process is perceived by new hires. These insights allow you to be proactive rather than reactive when it comes to adjusting and improving your recruitment efforts moving forward. This is especially important once thee embedded recruitment project is finished and recruitment efforts are back in your hands.
Increased Scalability of Hires
Embedded consultants are full-time recruiters, meaning their current project is not their first and will certainly not be their last. Over time, they have become the best in their field when it comes to the speed and quality of sourcing, assessing, and hiring qualified talent. They have also become experts in the industries they serve and the positions they recruit for. They are also experts in identifying areas of improvement and have a proven track record in implementing solutions. While your company may have never needed to master the art of recruiting a cloud architect, your embedded consultant may have done it dozens of times prior, maybe even for companies just like yours. By streamlining these processes, they can achieve scalability, improve the quality of hire, and decrease costs. This does not mean, however, that embedded consultants are purely transactionally-based. In fact, it is quite the opposite. Given that embedded consultants are a part of your team for an extended period of time, meaning that they act more as a strategic partner than a transaction.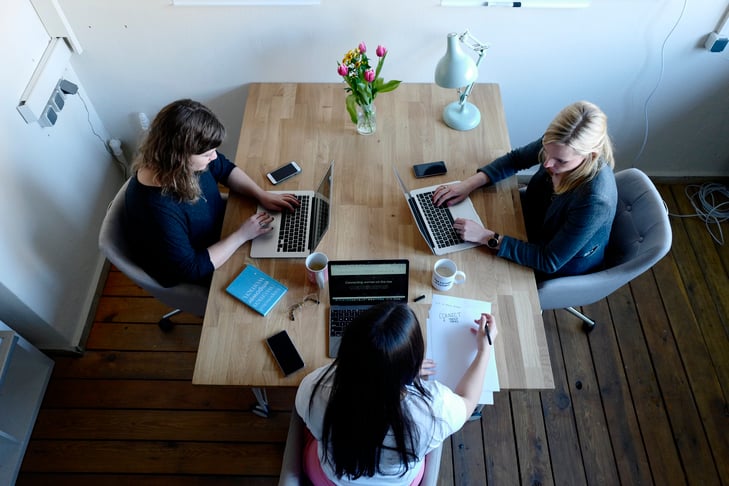 Consistent Candidate Experience
It is highly likely that your embedded consultants will be a part of internal meetings, lunches, or even company events. They will likely have a company badge, computer, and even a desk at your office, making them fully integrated into your company. In fact, candidates may not even realize that they are not a core member of your human resources team. This high level of integration helps create a quality-driven and consistent candidate experience. As a core member of your team, embedded consultants gain unique, intimate insight into your company culture, values, and competencies. They are then able to incorporate this knowledge into their search process, which ultimately allows them to go beyond tangible hiring goals and better determine how exactly a candidate would fit within your organization.
For example, using this knowledge helps them avoid inviting candidates to interviews who simply aren't a good fit from either a cultural or competency perspective. Also, by having a designated consultant responsible for recruiting, candidates won't fall through the cracks throughout the recruiting process. A great embedded consultant will make it their priority to cultivate a positive candidate experience by following up with candidates in a timely manner and giving relevant feedback regarding rejections or next steps. Since candidates often do not know that your embedded consultant is not a permanent part of your company, these actions reflect positively on your business and will potentially make recruiting easier in the future.
Author profile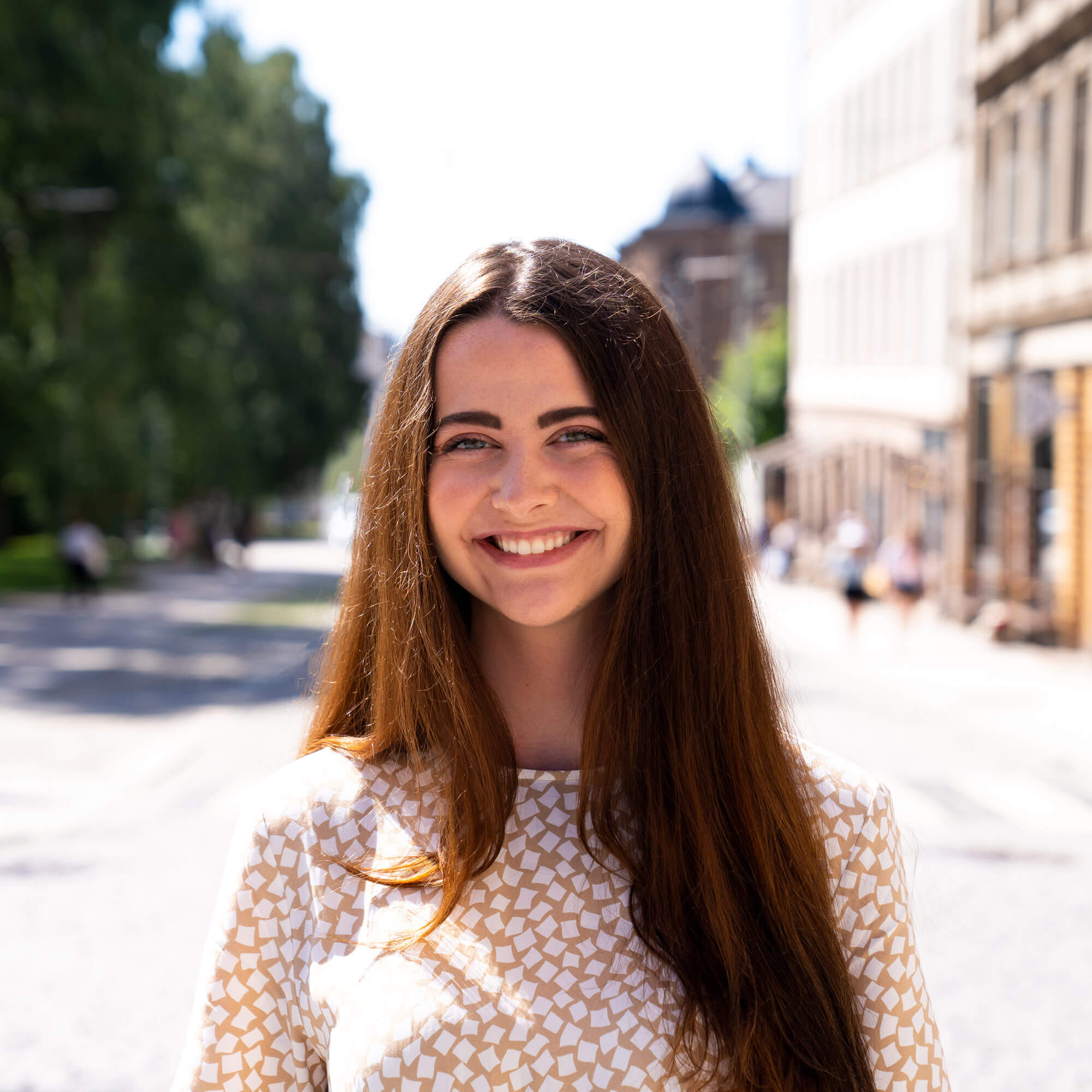 Growth Marketing Manager at Amby, who loves writing about the tech, venture capital, and people space.
LinkedIn